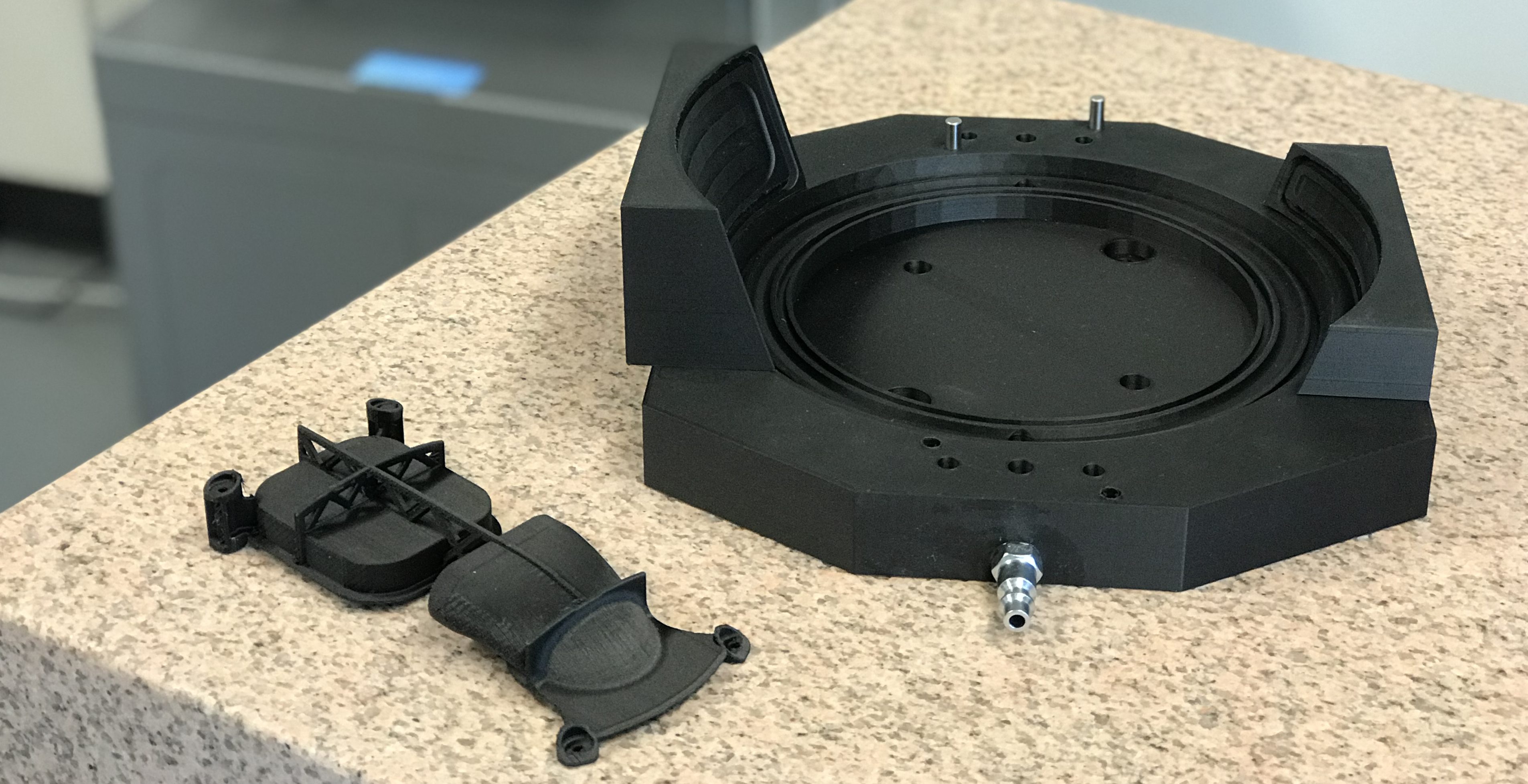 3D Printers are Radically Improving Manufacturing Workflows
We recently had the opportunity to speak with Phil Nies, CEO of Decavo, about how they're using their new Markforged X5 3D printer to cut down production times. Decavo is a manufacturing company specializing in state-of-the-art composite design and fabrication. They make a wide variety of parts for many different industries, so they required a system that could handle a diversity of needs. This is Decavo's first foray into additive manufacturing and they use their 3D printer for building fixtures and tooling. Previously they were exclusively using CNC machining to make all of their fixtures, and it could take anywhere from a week to four weeks to work through the backlog. According to Nies, ordering the raw materials alone could take up to the better part of a week, adding additional time to the production line.
What does the workflow look like now?
With a dedicated printer running 20 hours a day they can now have parts on the floor in a fraction of the time. "Within four days of having it," Phil told us, "we were able to have parts on the production floor that were in use and helping increase our efficiencies." He continues, "The feedback I've gotten from engineers is that they've gotten more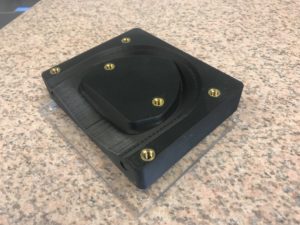 done in the last two weeks than they usually do in six to eight weeks."
They also use the printer for prototyping, and having a printer that produces functional prototypes has had a big impact on the production process. It takes the speed that everyone has come to expect in prototyping and applies that to the production line. "Before we built the prototype in order to build the real thing," says Nies, "Now we just build the real thing."
The Implementation Process
Before purchasing their X5 Decavo worked closely with MCAM Northwest testing out different samples, so once they had the machine on site the implementation was very quick. In fact, they were able to start printing parts the same day. "The learning curve of using the machine is very very short," says Nies. Because it's so easy to use, engineers can just line up their parts in the queue and bypass the whole process of sending parts to the machinist.
Why Markforged?
What really convinced Decavo they wanted to go with Markforged was the tight tolerances and thermal stability of the parts. Other 3D printers just didn't have the types of tolerances they needed or the heat resistance. With heat deflection temperatures of 293 degrees fahrenheit, Markforged's materials rank significantly higher than the ABS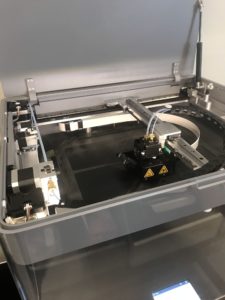 plastics commonly used for 3D printing. Between the high heat resistance of these parts and tolerances of +-.004, 3D printing can finally offer an effective solution for manufacturers who want to print parts they can actually use.
"The option to use continuous fiberglass fibers gives us the required rigidity for longer geometries," says Nies. "The combination of tighter tolerances, thermal stability, and rigidity opens new doors and lets us support production much faster."  
What is the future of 3D printing in the industry?
Although Decavo intends to use their printer mostly for production support for fixturing, tooling, and prototyping, there's no end to what can be achieved with this amazing new technology that is so versatile it can print anything from prototypes to end use parts and everything in between. Markforged's newest printer, the Metal X, prints 17-4 stainless steel, and this is only the start. More materials are on the way, and there's no knowing where these innovations may lead the industry.
For all that Nies doesn't see this as a replacement for other systems but rather as providing a valuable extra tool for manufacturers searching to improve their efficiency and their bottomline. "Injection molding and CNC machining have been around for a long time, sheet forming has been around for a long time; with the invention of new processes, they've just found what they're really good at," says Nies. "CNC is very good for high precision parts out of metals, and I think additive manufacturing and 3D printing is going to become a more standardized tool in the toolset."
Want to learn more about how to improve your workflow and your bottom line? Contact us to learn how this amazing technology can help your business grow.