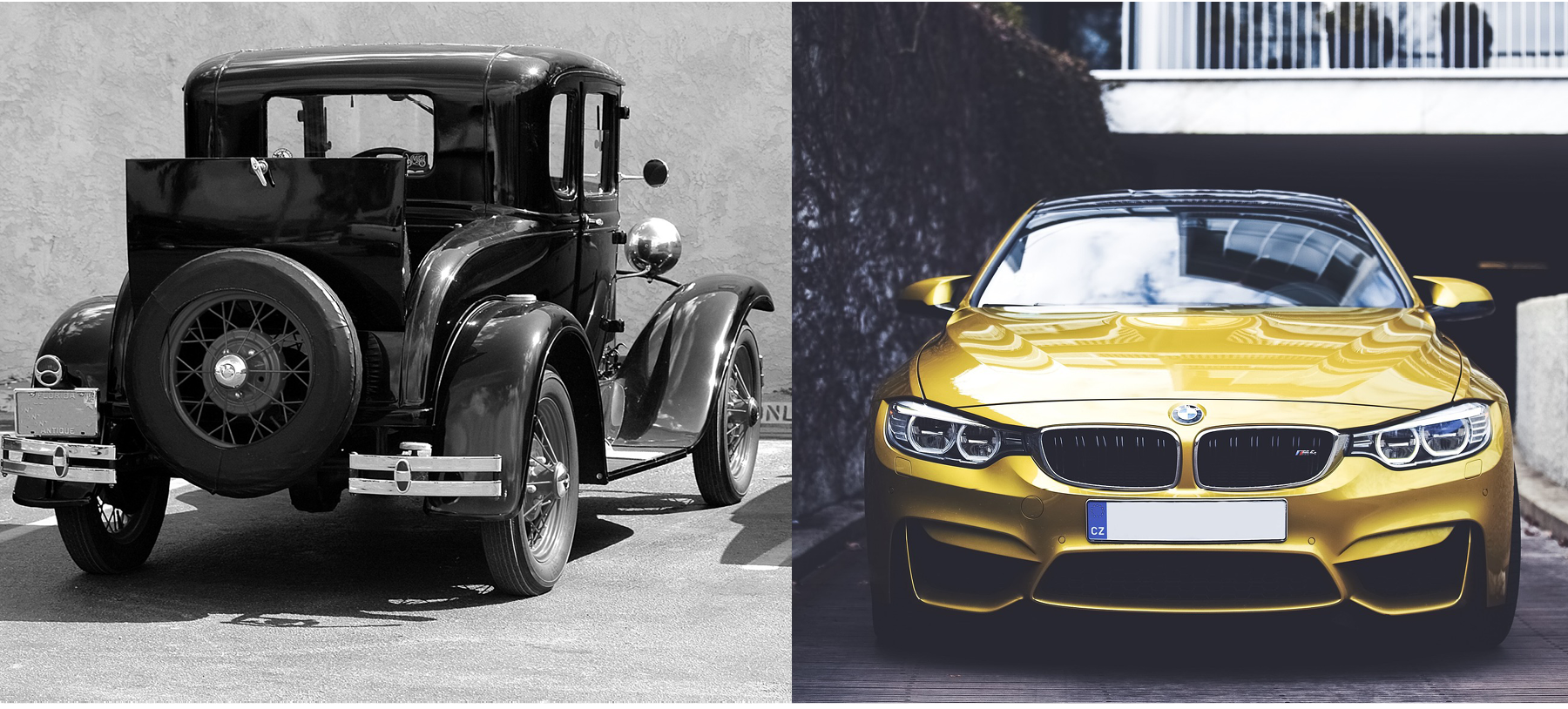 Bringing the Speed of Software to Hardware
When we look at a sleek new sports car next to an old Model T, most of us would immediately think of the speed and efficiency technology has achieved over the last century, and it has. What's evident on the outside in terms of performance enhancement, however, often doesn't lead us to question what's going on behind the scenes.
As Greg Mark, the inventor of Markforged 3D printers points out, the production time of a Tesla takes the same five years from conception to completion as it did for Ford's original Model T. So even though our cars have gotten faster and more efficient, the manufacturing of cars has undergone very little renovation over the last 100 years.
Meanwhile, the backend of software has undergone a revolution, and we've come to expect speed in software innovation though we don't demand the same speed for hardware. "It's amazing that Apple comes out with a new phone every year" says Greg Mark, "If you were working at a software company that's living in the cloud and you pushed an update once a year, you'd be fired."
Markforged 3D printers are revolutionizing the manufacturing process to cut down production times from 5 years to under a year, driving hardware production into a new era of speed and manufacturing efficiency.
Enhanced Efficiency at Every Step of the Process
When you design a part your design might be done in hours, but then you have to wait up to 5 weeks to get your prototype back. Now multiply that times however many prototypes you run through, and you have a significant time and cost add-up. After many iterations and months later it's ready for a mold which can take up to 10 months. Then you have tooling and assembly which add additional time and money.
Markforged is rethinking this entire process.
With its continuous fiber technology and range of materials, Markforged can print prototypes, tooling and fixturing, and end use parts strong enough to implement directly on your production line. Now take that timeline of weeks and months and hundreds of prototypes for a single part, and cut that down to 1.5 days.
Cost and Time Savings on All Fronts
Markforged's power comes from its strength and versatility. These printed parts are so strong that they not only passed but actually outlasted the testing tool. And because of its wide range of materials, the applications are many.
Versatility: Dixon Gripper Jaws is a good case study in Markforged's incredible versatility. They needed something that could print parts that were strong but didn't scratch, so they used Carbon Fiber to print the tooling that held the outside of their parts. On the inside where they needed more aggressive materials to pick up threads they made it out of stainless steel. And since your business doesn't get paid for tooling and fixturing, skipping the often laborious process of CNC machining these parts cuts down your overhead by a significant margin.
Print at need: With 3D printing you can print one part instead of many. This means you don't have to keep a ton of stock on hand, you can simply print a replacement if something breaks. Quick design improvements also become incredibly easy. In addition, some things you can buy at low cost and high volume "off the shelf", so by splitting one part into several components and printing only the part you need, you save time and money overall.
Parallelization: All the machines essentially look and function in the same way, and they're all connected. This means that the learning curve is next to nothing, and engineers can queue up their parts directly. At their headquarters, Markforged has 40 machines manned by only one person. They produce 17,000 parts a month.
Markforged and the Future of 3D Printing
3D printers are impacting every aspect of manufacturing and every industry is touched by its ability to reinvent manufacturing workflows. But perhaps the greatest beauty of 3D printing is that instead of ousting traditional machining it simply serves to augment existing processes. We prefer to think of it not as a disrupting technology but an enhancing one. CNC machining will always be valuable. With the advent of 3D printing manufacturers simply have another tool in their proverbial toolkit.
The numbers speak for themselves. 35% of people who buy a Markforged printer buy a second printer within the same year. 3D printing is quickly becoming an indispensable tool for manufacturers looking to keep ahead of the curve, evolve with the times, and continue to maintain relevance in an era of change and innovation.
Are you interested in seeing how 3D printing can transform your workflows? Contact us! We'll take a look at your current needs and show you how you can implement a 3D printer to decrease production time and increase your bottom line.