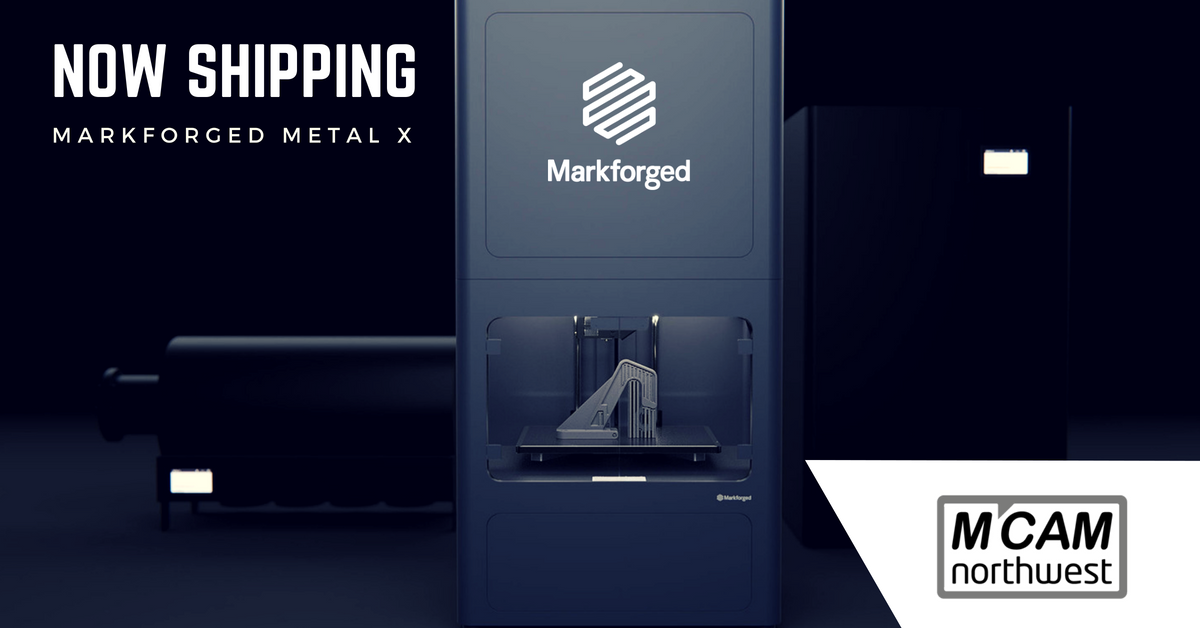 Markforged Metal X 3D Printer Starts Shipping
If you haven't seen it yet – you're going to be impressed.
Markforged has started shipping its Metal X, a metal 3D Printer that is changing the manufacturing industry.  Early in 2017 the company started working on the Metal X with the intentions for it to be a game changer and it is.  Recently the company completed an installation with STANLEY Black & Decker, helping the company achieve quality, efficiency and cost savings.  "For our team, the Markforged Metal X printing system requires minimal capital and time investment to make the parts we need," said Harry Zhong, Technical Lead, STANLEY Infrastructure Innovation team. "With Markforged, we believe that we can save thousands of dollars per year per part while retaining the quality and reliability we expect from traditionally machined parts. These kinds of innovations from Markforged are going to fundamentally change the way we think about manufacturing."  STANLEY is able to achieve over 95% cost savings versus their previous methods, helping them be more effective in their business.
Greg Mark, the CEO of Markforged is excited that the Metal X has started shipping saying that "Markforged systems, such as the Metal X, are changing the way businesses produce strong parts while dramatically impacting the delivery times, cost, and supply chain logistics."
What makes the Metal X Special?
The Metal X is up to 10x less expensive than alternative metal additive manufacturing technologies — and up to a 100x less than traditional fabrication technologies like machining or casting.  The cloud-based printer management software, built-in touchscreen interface and automatic material tracking make the Metal X system the simplest way to manufacture metal parts.
The Metal X offers everything you need to go from design to fully functional metal parts in under 24 hours — the Metal X 3D print system is an end-to-end manufacturing solution.
How do I order a Markforged Metal X?
MCAM Northwest is a Markforged partner and we can share all of the features of the Metal X with you, and help you determine the best 3D Printer for your businesses' needs.  Email our sales team – Garrett Dias.