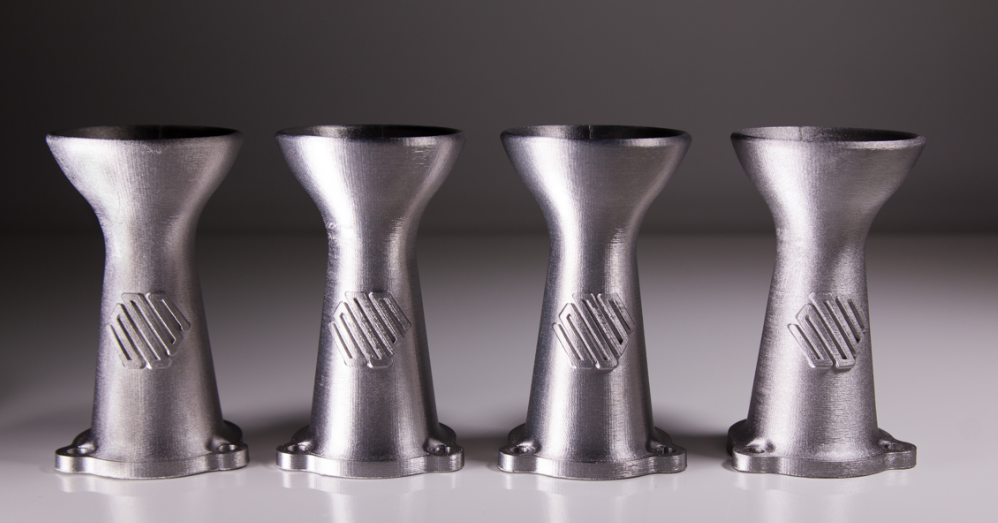 Print Metal?
In November of 2017 I received a call from Brad Blake, Channel Manager for Markforged. I've known Brad for many years, so after some initial chit-chat our conversation drifted to a discussion of the culture, products, and success of this amazing company. I was convinced that our customers would benefit from these incredible products and by January of 2018 we became an authorized reseller for the Pacific Northwest territory.
Fast forward to now and we are deep into exploring what can be accomplished with these composite printers. People ask me if they print strong parts. I always answer, "No, they print really strong parts." These parts are ideal for so many applications it's difficult to list them all. Uses range from functional prototyping to printing end use parts as well as workholding and fixturing that require up to 6061 Aluminum strength.
Last month Markforged shipped its first 3D Metal printer which prints 17-4 stainless steel (with more materials on the way). Manufacturers will now have the ability to print even stronger parts. Last week we ordered our demo unit for the Metal X. It's a three-part system comprised of a printer, a wash station, and a sintering oven. The cost for the complete system after installation is under $125k which means that metal printing is no longer out of budget for most of our customers; it's now easily attainable, easy to use, and I believe will be a part of almost every facet of Manufacturing in the very near future.
Author: Tim Rowley