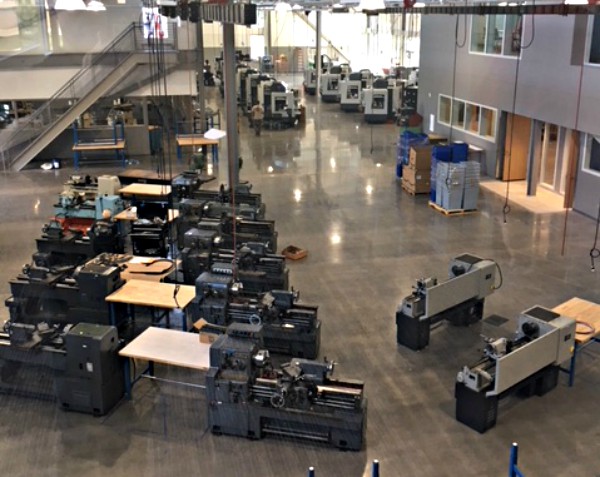 CCC's Industrial Tech Center & the New Face of the Industry
More than double the space and machines, Clackamas Community College's new Industrial Technology Center (ITC) is bringing in top-of-the-line equipment to train the next generation of manufacturers. The new facility, which will upgrade the previously 18,000 square foot building to a whopping 44,424 square feet, heralds a much deeper message to the industry and the public.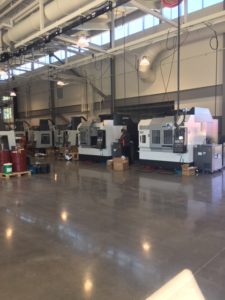 The industry has some challenges in its future, not the least of which is a growing gap in the workforce with a large percentage of current industry workers ready to retire and a distinct lack of younger employees ready to take their place. CCC's new Center is an investment in the future of manufacturing, and one which bodes well for the industry and sets an example for others to follow suit.
The Current Challenges Facing Manufacturing
Back in the early 2000's we saw a lot of jobs going overseas, now they're all coming back. There's only one problem. A distinct lack of capable employees to fill the growing gap between a quickly retiring older generation of manufacturers and a small pool of young talent.
The education and workforce gap could be due to several reasons not the least of which is that the nature of manufacturing has shifted without an accompanying shift in the perception of the industry. Parents are not guiding their kids towards careers in manufacturing. In fact, for many, manufacturing is not even considered a "career". But with the emergence of Lean Manufacturing techniques and Continuous Improvement which has revolutionized the way that shops operate, there is very little physical danger involved and very little grime and dirt. You could almost eat off some shop floors they're so clean.
But this is not the general perception. The perception of manufacturing has clung to old-school misconceptions of missing fingers and dirty jobs. It's time for the industry to present the new face of manufacturing to the next generation and draw in top talent.
Some Good News
The good news is that class sizes are, in fact, swelling, and CCC's new facility is ready to welcome them. One of the current challenges facing the industry aside from the lack of manpower is the knowledge gap that exists with an older generation encountering newer innovation. The new ITC is hoping to bridge the knowledge gap by providing training in much-needed areas to local businesses as well as giving practical, hands-on experience to students so that they leave the college prepared to go to work.
Up until now one of the big limitations for the college had been the inability to have a large amount of projects going at once so that students could get the advanced techniques they need such as advanced workholding and advanced tooling. With the plethora of new machines they'll now have the practical, hands-on training they need to grow with whatever company they end up with.
The Manufacturing Industry is Booming
The first step in understanding any issue is understanding the preconceptions and misconceptions surrounding it. Here are some little known facts about the industry and how it compares to a career in other private sectors.¹
Job growth
According to a report from the U.S. Department of Commerce, the manufacturing industry has seen significant job growth. From January 2010 to April 2012, manufacturing employment grew by 489,000 jobs, a 4% increase. The report also shows that from the middle of 2009 to the end of February in 2012, job openings increased by more than 200%, equalling roughly 253,000. This will only strengthen as more and more of the Baby Boomer generation retires, leaving open hiring opportunities for up-and-coming talent entering the industry.
Wages and Benefits
And there's more good news for young people exploring a career in this field. Contrary to popular perception, jobs in the manufacturing industry consistently show stronger wages than non-manufacturing industry jobs, with the average hourly wage hovering at $29.75/hour in 2010 (with non-manufacturing jobs standing at $27.47/hour) and total hourly compensation, including employer-provided benefits, equalling $38.27 for manufacturing versus $32.84 for non-manufacturing jobs.
What's more, jobs in manufacturing are more likely to offer medical care and retirement benefits by a not insignificant margin. 90% of employees working in manufacturing have medical benefits at their disposal. This is 24% more than in private service-providing industries.
More often than not, jobs in manufacturing also offer tuition reimbursement
Education
The manufacturing industry has required an increasingly higher level of education in the last twenty years and there are more skilled and higher educated workers in the industry than past decades. In fact, we've seen that since 2007 over half of workers in the manufacturing sector have completed some amount of college coursework, and this number is growing. In 1994, 43% of manufacturing workers had some level of college education. That number was up to 53% in 2011.
Far from being a backward job with no upward mobility, the manufacturing sector actually employs a considerable percentage of STEM workers. In fact, according to the report, 13% of employees in the industry have STEM jobs while other private sector industries only come in at 5%. This means that young people looking for a challenging job that requires a high level of skill should not discount manufacturing as a viable career option.
The Future of Manufacturing
Manufacturing is a career that provides young talent entering the field an opportunity to be at the forefront of innovation and actually shape the future of an industry in a significant way. With the entrance of technologies like 3D printing and some of the other amazing innovations that have entered the arena in even just the last few years, we're seeing just how radically new technologies can improve manufacturing workflows and take the industry to the next generation. Now all we need is a new generation of manufacturers to take on the challenge. CCC's Industrial Technology Center, which will have its grand opening on October 5th, is ready to meet them.
¹All statistics taken from the U.S. Department of Commerce Economics and Statistics Administration report.