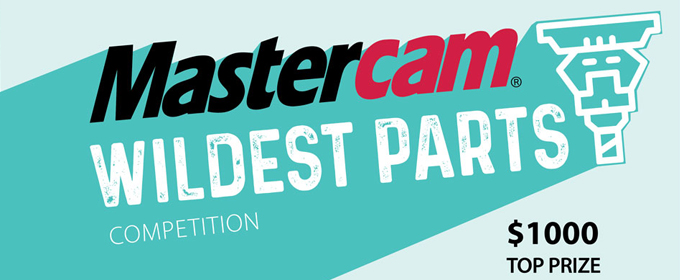 Enter The Mastercam Wildest Parts Competition
Calling all creators!  The Mastercam Wildest Parts competition challenges students to create a design, using high quality parts, to showcase their design skills.  The winners will have broken the mold and created something new and innovative.  The top prize is $1,000 and second place receives $500.  Instructors and teachers are also awarded.
The competition is open to any current student, team and students and instructors that are using Mastercam software.  Your deadline to submitting parts is June 30, 2018 and entrants are encouraged to package their parts with care to avoid damage.  Instructors can send in their parts too – they will receive free Mastercam goodies.  Judges will be looking for Originality and Quality – have you designed something that has not been designed before? And does it have quality parts made with care and precision?  Another element of the judging includes Excellent Display – have you created an eye-catching design? Many of the winning designs will be displayed in the Mastercam booth at tradeshows and events!
Download the entry form.
Learn more about the competition and how you can submit your design.