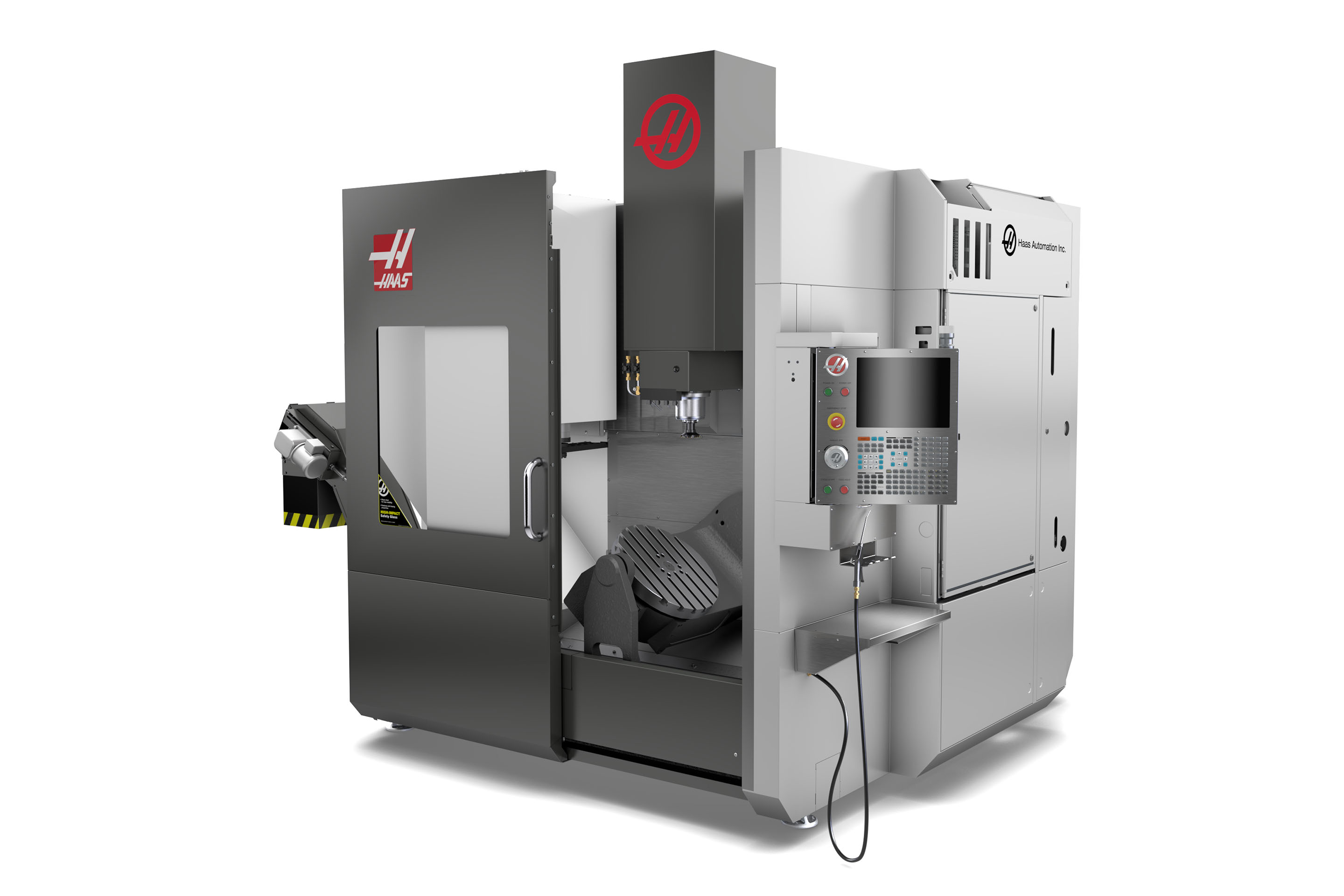 Great Results with Haas UMC-750 using Mastercam
Affordability has made the Haas UMC-750 CNC Mill a popular choice for shops in North America requiring 5 axis trunnion machining. Over the past few years the machine tool has seen some upgrades, and Mastercam users can (and should!) take full advantage.
Originally, the rotary axis was limited to less than 40 rotations without unwinding. That restriction has been removed in the latest machine. The TCP and DWO settings have been added as well as the ability to perform an incremental unwind, allowing you to "wind up" the C axis and then unwind it with less than a single rotation.
When considering how to get the most out of your machine, exploring Mastercam Multi-Axis would be a good place to start. The add-on program provides many powerful multi-axis toolpaths such as: 5 axis Deburring, Swarf, Morph, Parallel, Curve, Drill/Circ Mill, Along, Flow, Triangular, Project and many more. All multi-axis toolpaths can be "linked" to a clearance object, providing articulated repositioning with feedrate control. Specialized Blade and Porting add-on programs are also available.
A Mastercam post processor and machine simulator must be set to accommodate each particular version of this machine. MCAM Northwest, Inc. has extensive experience with multiple UMC-750 post processors, and we believe the best solution is to utilize the powerful Postability® post and

simulation bundle to provide world class control that is tailored to fit your machine tool.

Every major function is supported:
Dynamic Work Offsets

Tool Center Point Control

Thread Milling

Rigid Tapping

High Speed Machining

Canned Cycles for Drilling and Boring

Sub Programs for Repeated Operations

Renishaw Productivity+ Probing with Simulation

Full Machine Simulation with Collision Detection

and more…
Customers with existing Haas UMC-750 posts purchased from MCAM Northwest, Inc. may qualify for a discount to upgrade you to this solution.
For more information on utilizing Mastercam for your Haas UMC-750, please contact sales@mcamnw.com.