"Sa-Squashing" 2021 Schedule
19 big names in manufacturing technology are here to help you squash your shop's inefficiencies. Check out the event schedule for our MEGA webinar event "'Sa-Squashing' Manufacturing Inefficiencies" on March 24th, 2021!
With a wealth of insightful topics to choose from, you are welcome to stay the entirety of the webinar, from 9:00 AM PST to 5:00 PM PST, or attend only the presentations that are most relevant to your shop's needs. The goal of the event is to get you the knowledge and resources that your business needs to succeed! TO REGISTER CLICK HERE!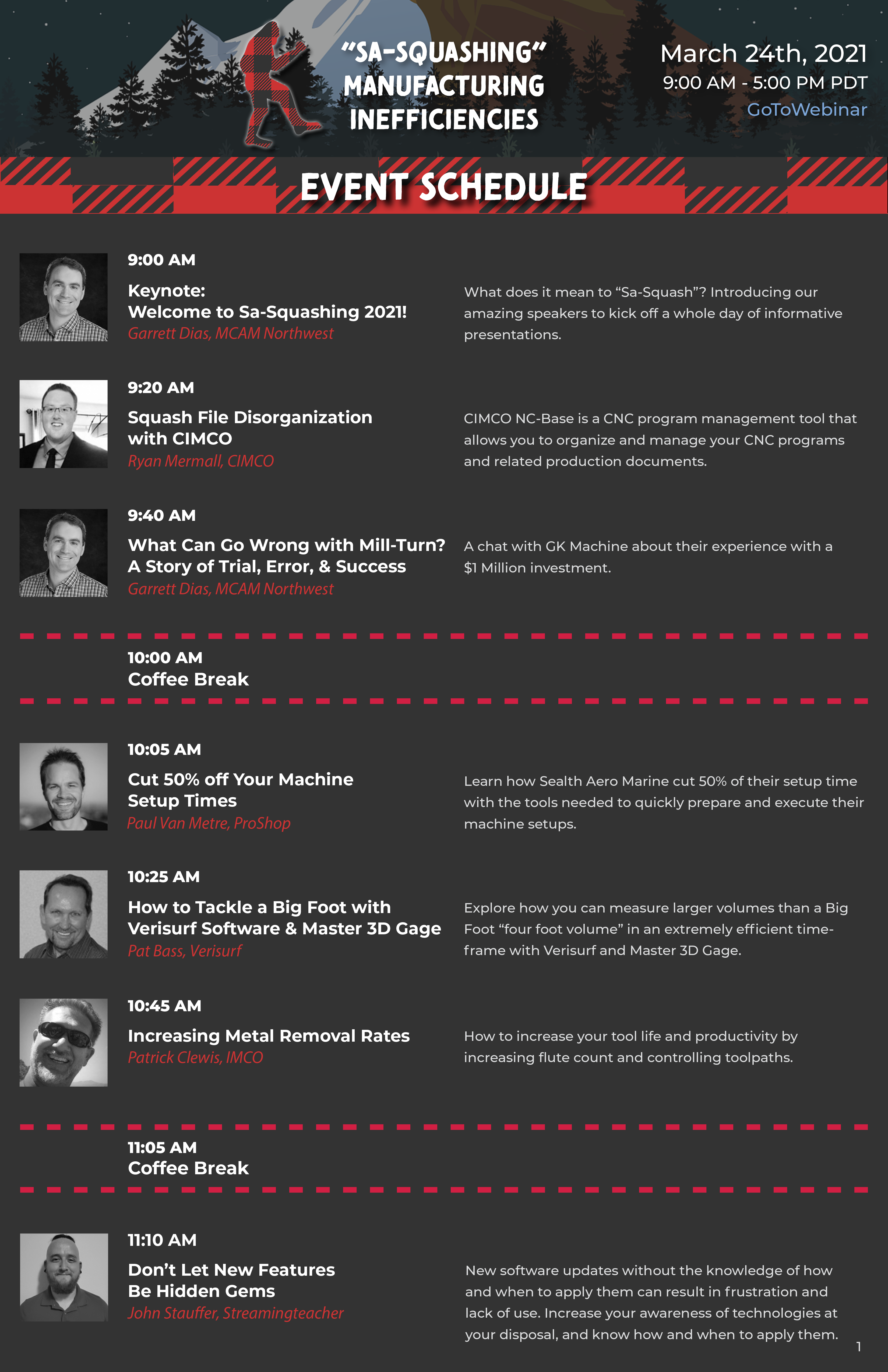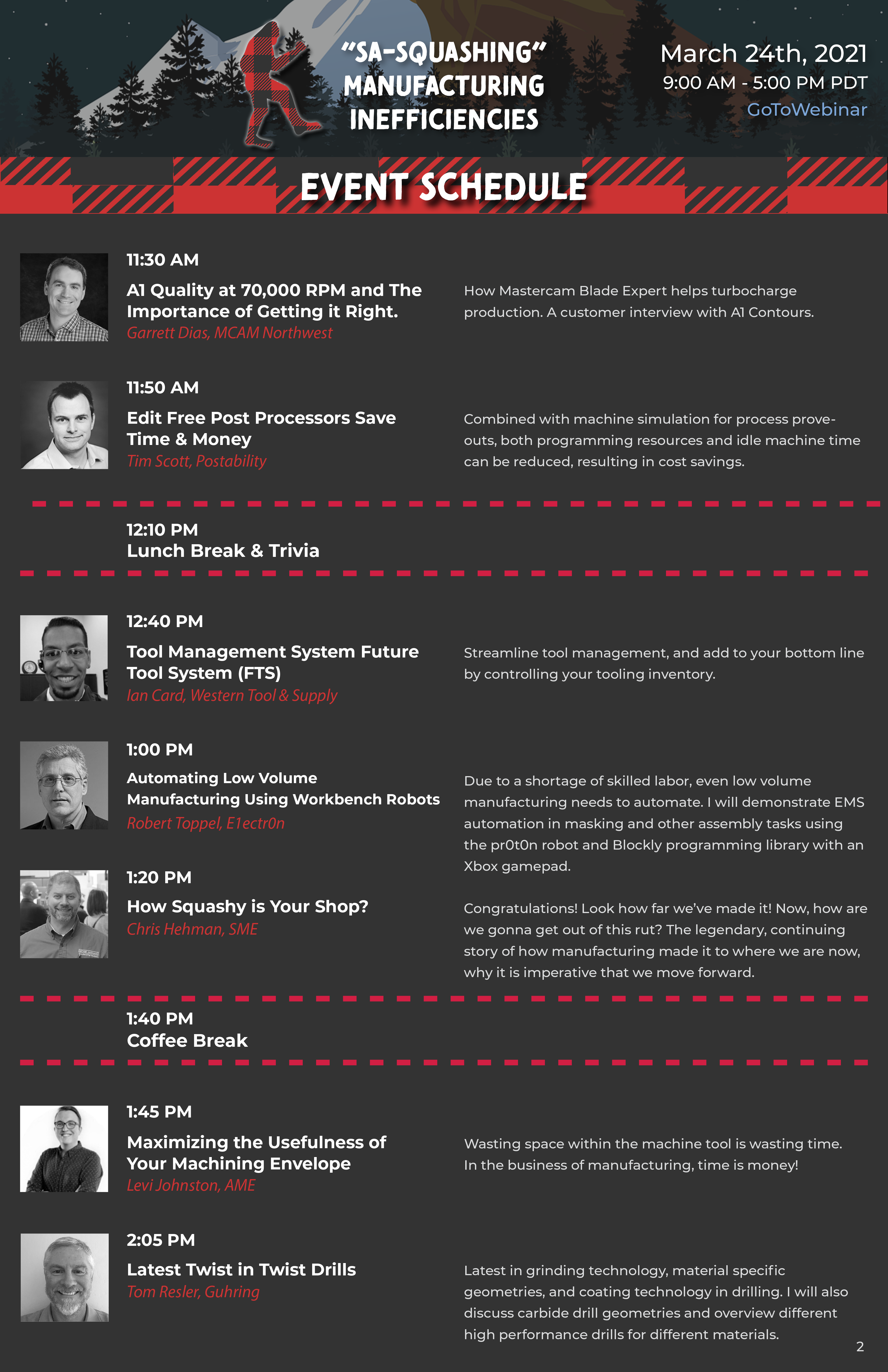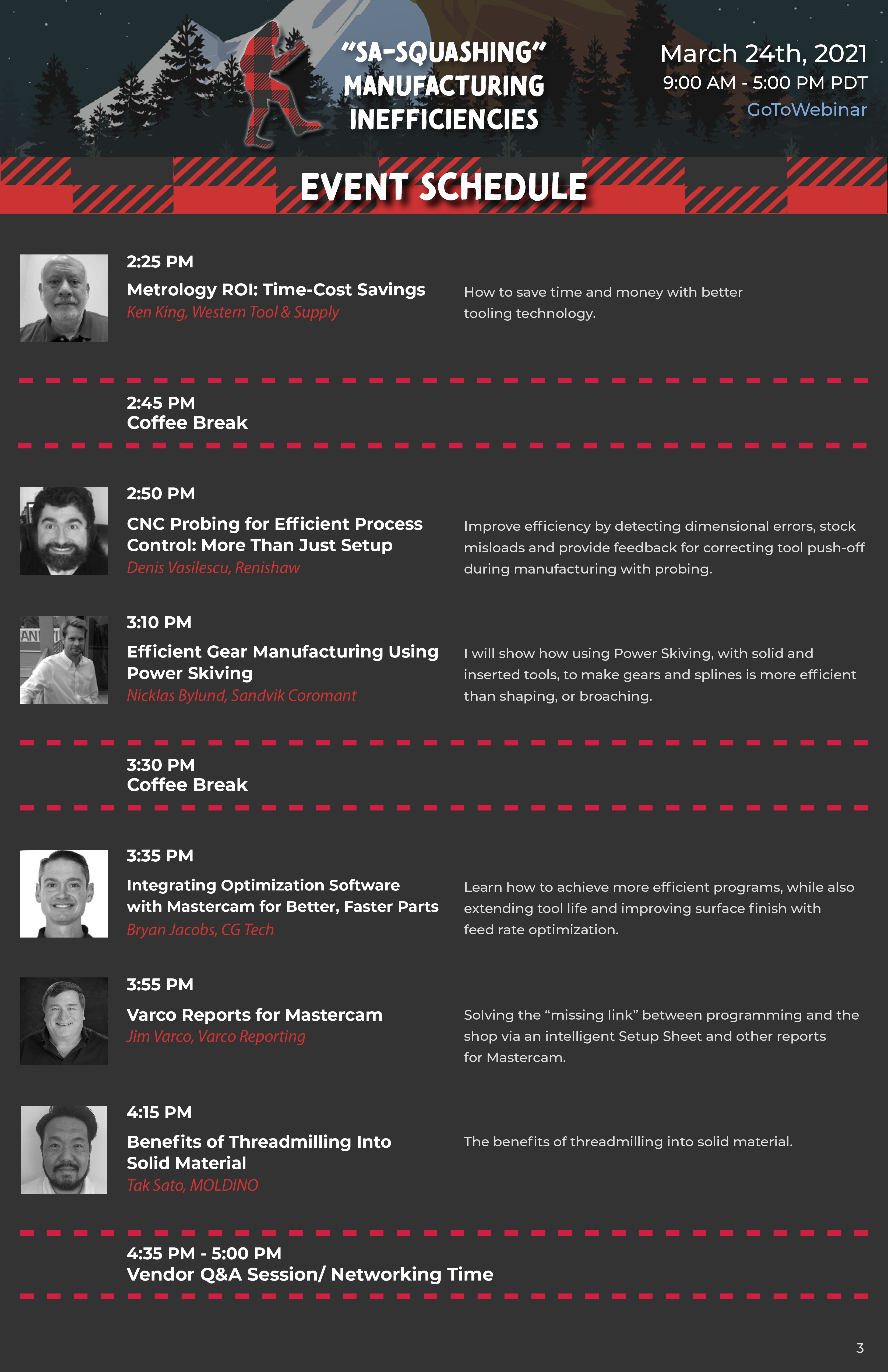 Sa-Squashing Manufacturing Inefficiencies is one of many events that embodies MCAM Northwest's goal to strengthen the Northwest manufacturing community through the power of knowledge and business relationships. We hope to see you there next week! Register for Sa-Squashing Manufacturing Inefficiencies 2021!