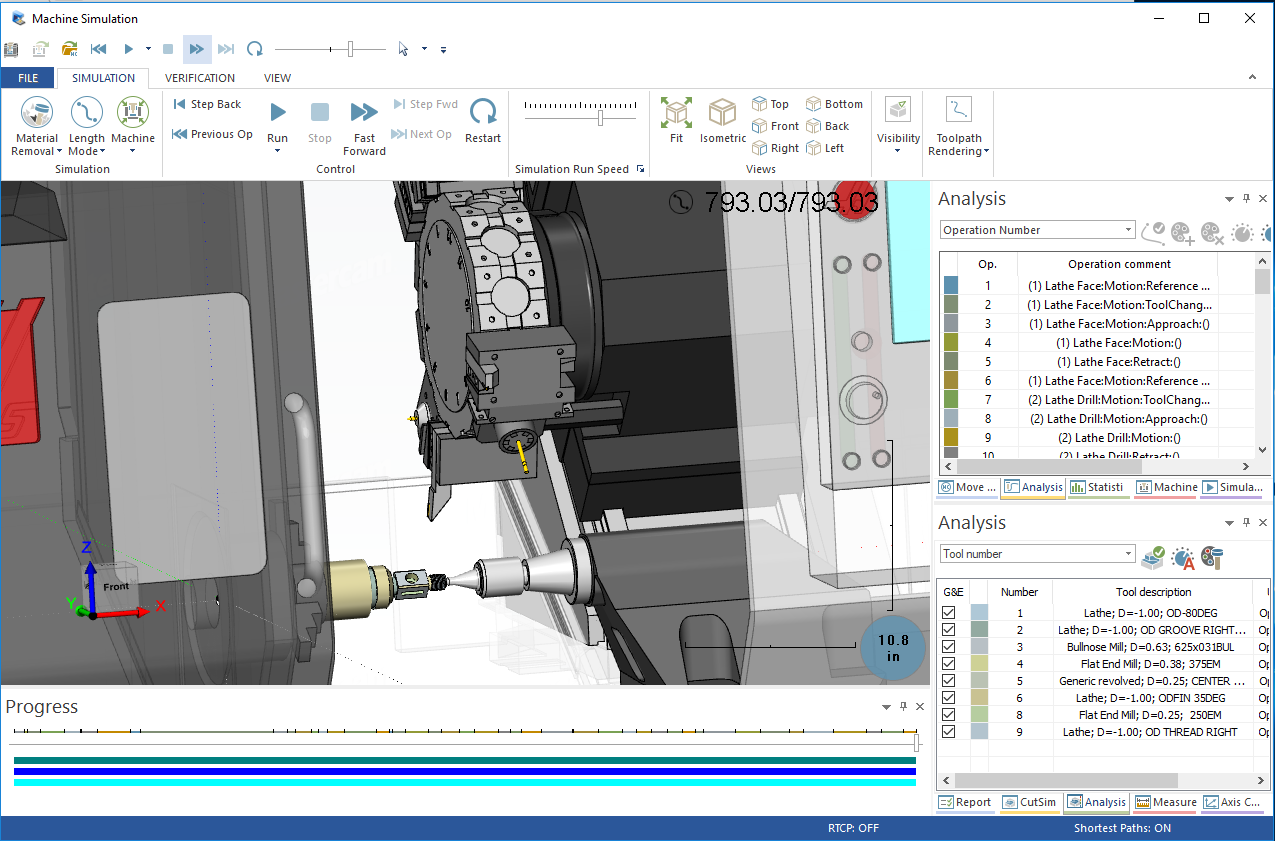 What's the Difference Between a Post and a Machine Environment?
Mastercam is continuously adding new machine environments and with the release of 2019 there are some special options for Mill with Lathe. As Mastercam continues to have more of these environments available, we thought it might be good to finally clear up some confusion. What exactly is the difference between a post and a machine environment?
The simple answer: A machine environment always includes the post processor and the machine simulator.
The in-depth answer: If you're buying a post processor for milling, you have the option in almost every case to buy a separate machine simulator; they're custom, quoted, and we do them at MCAM Northwest. In the Mastercam world a machine environment is currently for advanced Mill Turn only, and it means that you can buy the package of the post processor and machine simulator together.
Up to 2019 you had to buy the Mill Turn license to use a Mill Turn machine environment. With Mastercam's most recent update, however, there is now a simpler machine simulation option available if you have Mill with Lathe. You may not need to buy the Mill Turn software which has up till now been a prerequisite. With 2019 if you have a CNC lathe with milling capabilities that runs off of a single codestream this machine may qualify for being programmed with just Mastercam Mill and Lathe software and a machine environment.