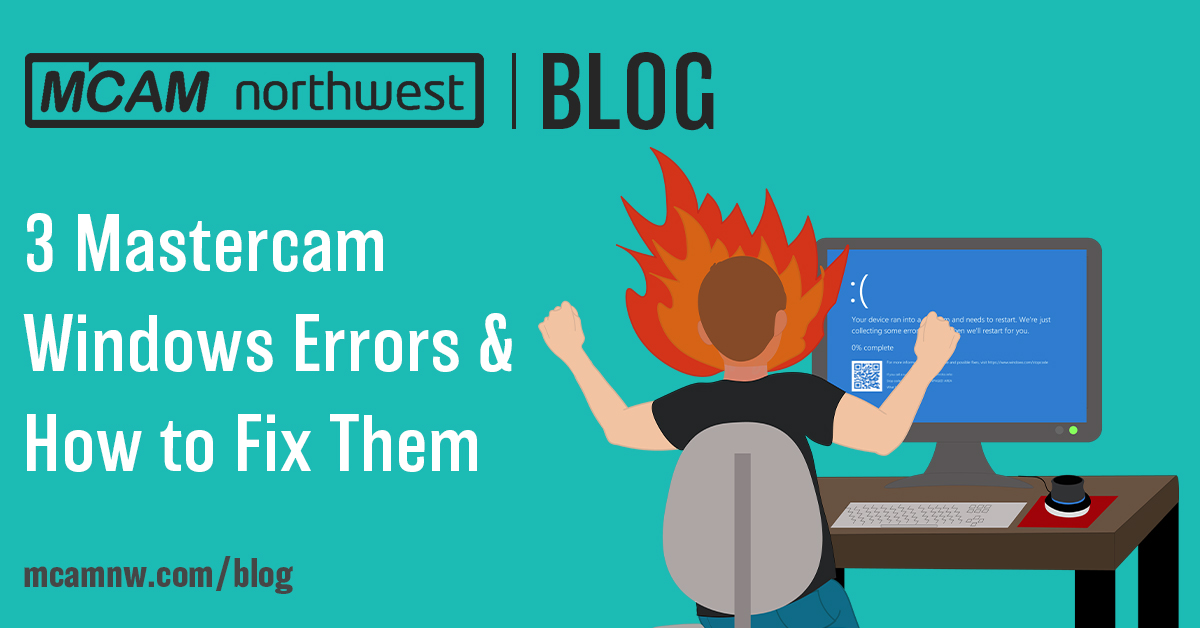 3 Mastercam Windows Errors
Armed with over 20 years of Mastercam experience, our Support Specialist, Jim Varco walks through solutions to three of the most common Windows errors that our Mastercam customers have experienced.
By Jim Varco & Callie Morgan
4:20 PM PDT, August 31st, 2020
When you are experiencing issues with Windows and Mastercam, the first step you should take is to check the version of Windows you are using for compatibility. As a refresher, 64-bit Windows 7, 8.1, and 10 are supported by Mastercam 2021. You can find a full systems requirements page for Mastercam 2021 here.
It's important to know the exact version of Windows that your system is running to diagnose Windows compatibility issues. To check which version of Windows you are running, visit the Start menu search box and type "About your PC".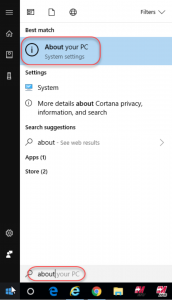 You will find your version of Windows on this window here: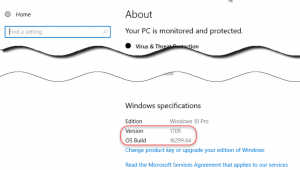 Now that we know how to locate which version of Windows you're running, let's dive into the most common Windows errors our customers have been experiencing recently.
Windows 10, Version 2004
A more recent Windows issue that is being addressed by CNC Software, Inc. is the Windows 10 2004 update causing computers to blue screen after installing Mastercam.
Windows Update 2004 is known to cause hardware conflicts, due to the presence of outdated HASP drivers (installed with every version of Mastercam).
Due to this error, Microsoft has now suspended the update for any computer that has HASP drivers installed. Although the update is no longer automatic, the update can still be manually installed.
If you have Windows 10 version 2004 installed, you can resolve the blue screen errors by downloading the most recent update for Windows 10, released on August 13, 2020. To download the latest update, type "Windows Update" in the Start menu search bar and click "Check for Updates". Available updates will be downloaded immediately.
Windows 10, Version 1709 (Fall Creators Update)
Another common issue we have witnessed is in the Fall Creators Update for Windows 10. Upon starting Mastercam, the splash screen will appear and complete all the steps, but as soon as the program loads, it crashes immediately and the crash report dialogue pops up on the screen.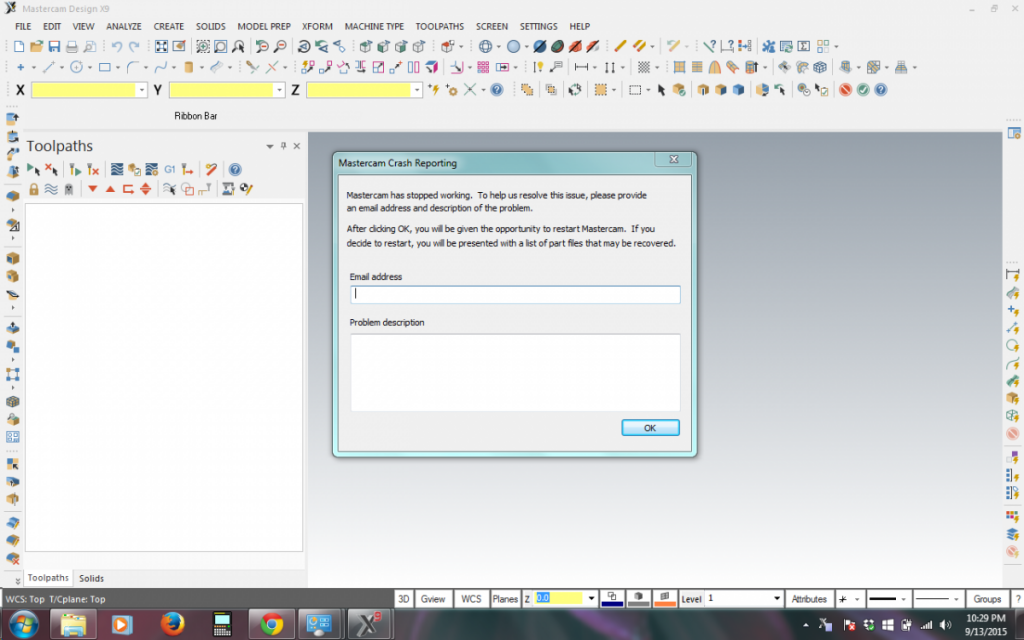 The Windows 10 Fall Creators Update (1709) causes problems for Mastercam and other applications such as Solidworks, Autodesk Inventor, CorelDraw, and many more. In some cases, it also affects graphics drivers from NVIDIA.
Check your version of Windows. If the Windows version you are using is 1709 and the OS Build number is older than 16299.214, Windows 10 will need to be updated. From the Start menu type "Windows Update" and let Windows check for and install the update.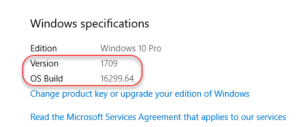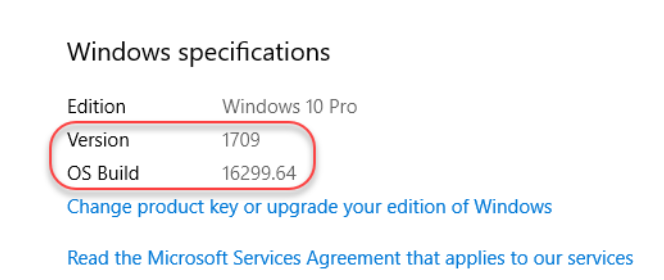 Make sure that the January 31, 2018 update KB4058258 is installed on the system. If Windows Update is not finding the update for you, download it directly from the Microsoft Update Catalog.
Once it is downloaded, double-click it to run the installer.
After installing this update, Windows 10 should now be version 16299.214 or newer. This update addressed the issues with the Windows Dependency Walker (an integrated applications error detector) while launching Mastercam.
Windows 7 Security Update 
In January 2018, Microsoft released a security update for Windows 7 called KB4055532. If you start Mastercam 2017 through 2021 on Windows 7 and get the error message below, you are affected by this update.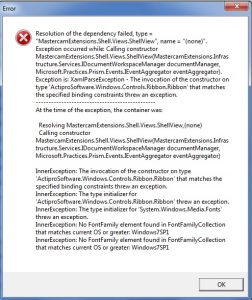 CNC recommends uninstalling this Windows Update. To do this, open the Windows Control Panel and select "View Installed Updates as Shown" (in some cases it may be shown near the bottom of the dialog).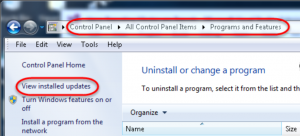 Scroll down to the "Microsoft Windows", select the most recent update, click the "Uninstall" button or right-click on it and select "Uninstall".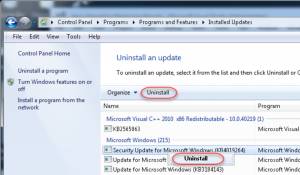 If Windows 7 KB4055532 is not on your system, try uninstalling the latest .NET Framework 4.7.1. Until this issue is resolved by Microsoft*, you may want to consult with your IT Department to determine if automatic Windows updates should be disabled on your computer.
*Note: Microsoft ended support and updates for Windows 7 on January 14, 2020.
When experiencing any issues with Mastercam, or our other software products, do not hesitate to contact our our Support Team support@mcamnw.com (503) 653-5332 for support customized to your shop's systems.
Follow MCAM Northwest!
Facebook: @MCAMNorthwest
LinkedIn: mcam-northwest
Twitter: @MCAM_NW
YouTube: The MCAM Northwest
To view and register for upcoming MCAM Northwest Mastercam webinars, visit our Events page.