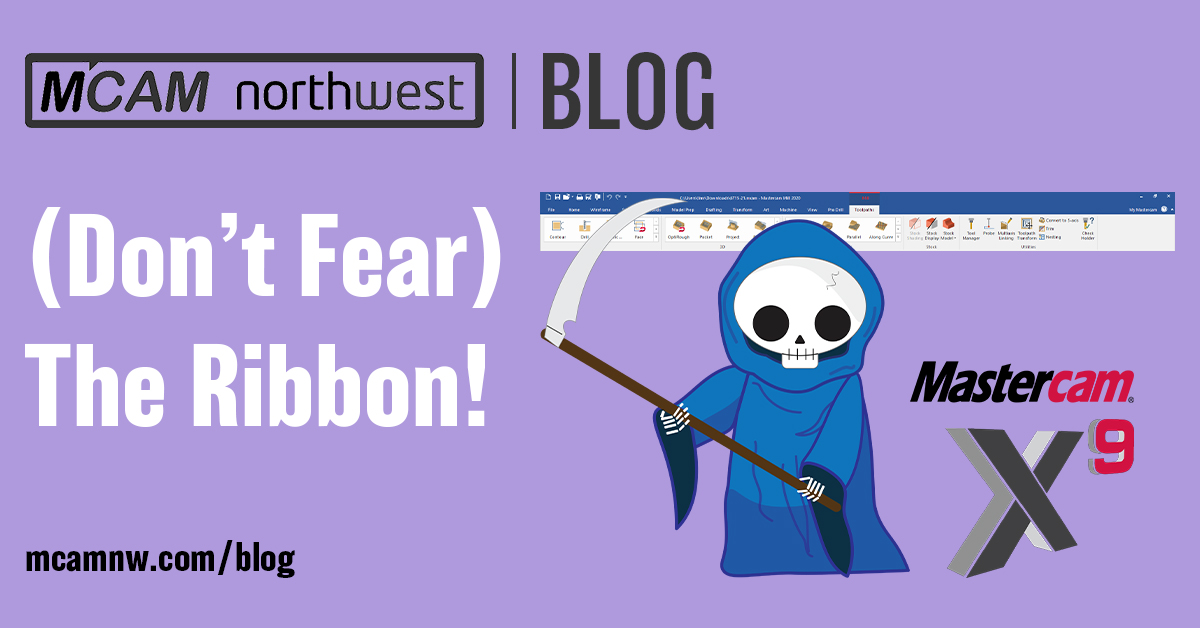 (Don't Fear) the Ribbon!
The release of Mastercam 2021 means support for Mastercam X9 will inevitably be cut off. In this MCAM Northwest blog, we explain how the modern ribbon interface is easier to use than loyal X9 users believe it to be.
March 2, 2020, 8:00 AM
By Callie Morgan
As you may have heard, the highly anticipated Mastercam 2021 Beta was launched in February of this year. With the expected release of Mastercam 2021 within the next few months, many shops are anticipating setting aside time for training and upgrading their machines to the new software version, while some shops plan to maintain their "business as usual" approach by avoiding the hassle of upgrading once more. 
For shops still running Mastercam X9, we have some news for you. The release of Mastercam 2021 means the discontinuation of all support and maintenance for Mastercam X9, effective immediately after 2021's release. This change will be monumental, as all X9 users will soon be forced into learning how to use the "new" Mastercam ribbon interface. AKA: The interface that looks like the Microsoft Windows toolbar that has existed for the past
four versions. 
We understand how the radical change of interface post-X9 makes users feel very hesitant to keep their Mastercam software current. Because of their reservations towards the newer interface, some users are spending thousands of dollars to stay on maintenance to get reseller support for X9 and earlier versions, even though they have full access to the most current version of Mastercam. We hope that responding to our customers' most common reasons for not upgrading their Mastercam software will ease their anxieties about updating.
"I Won't Be Able to Find the Features I Need to Use."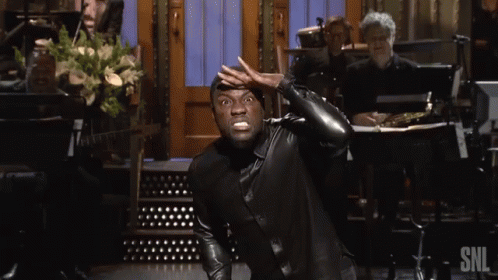 Much like the first toolbar used in Microsoft Word and WordStar in the 1990's, versions before Mastercam 2017 had a toolbar that contained a barrage of icons surrounding the graphics window. These tiny images represented functions in Mastercam and were not sorted in any particular order, making it a lot more challenging to find a tool that you needed.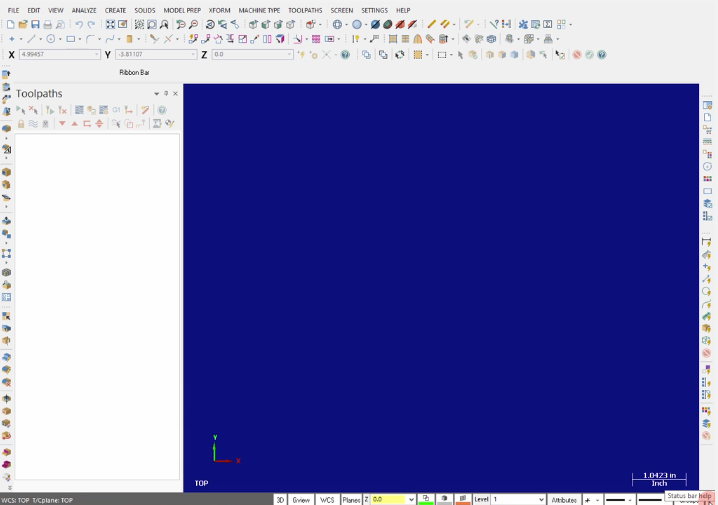 To locate each function, you had to remember its icon, rather than its name. The only way to identify each icon was to hover over the icon and it would only reveal the name of the function, not what it does. "The buttons were so small, so small! It was like reading hieroglyphics," said John Stauffer, a longtime Mastercam user and MCAM Northwest's Applications Engineer.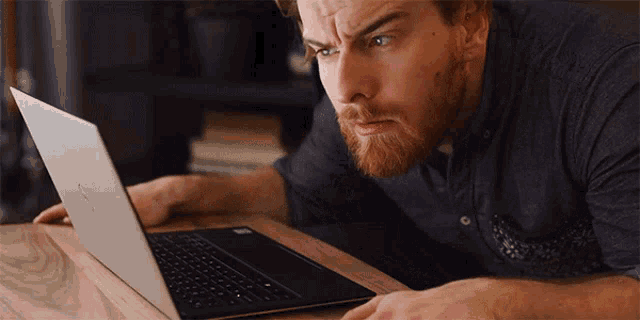 To make Mastercam's interface modern and approachable for all its users, CNC Software implemented a ribbon interface for Mastercam 2017, inspired by Microsoft's software, to gain a competitive edge. "We aren't competing just against our competitors; we are competing against our customer's expectations," said Meghan West, President of CNC Software, in the promo video for Mastercam 2017. "And their expectations are based on other software, such as Microsoft." 

The ribbon interface in modern Mastercam, much like Microsoft's ribbon, organizes each function into logical tabs based on activity, so you can find them easier. To add even more to its navigability, the tab system organizes content by only showing a tab in its entirety when it is selected. Also, when you hover your cursor over the function's icon, it will provide, not only the name of the function, but a brief description of what it does. "The new interface is so much easier to read because there is also text underneath each icon," added Stauffer.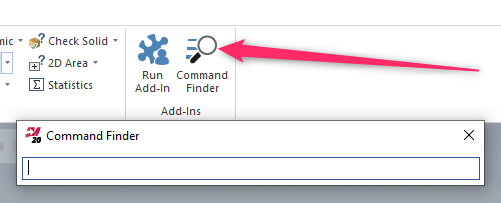 Some icons display related functions in drop-down menus to avoid crowding on the toolbar. If you are still having trouble finding a function, use the wonderful Command Finder search tool. It will display the path to follow in the ribbon to locate any given function. 
"It's Too Much Clicking!"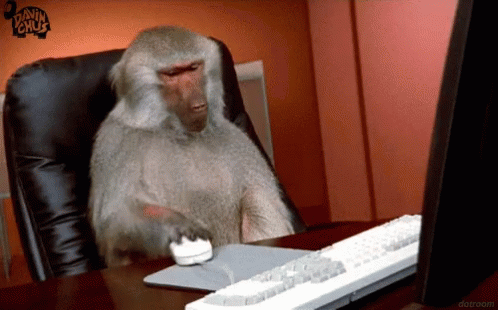 If you prefer to use your keyboard to access a function, press the Alt key. Doing this will reveal the keys associated with each tab. Mastercam has preset key commands that you can use to access each function. For example, typing Alt+ W+E will open the Wireframe tab ("W") and the Line Endpoint function ("E"). You can customize these shortcuts for quick access to your most used functions. To customize your keyboard shortcuts, click on the small arrow on the far right on the left corner of the ribbon and select "Customize Ribbon". 

Pro Tip: You can also avoid clicking by simply hovering your cursor over the ribbon and using the scroll wheel on your mouse to switch tabs.
"Well, I Just Don't Like the Way it Looks."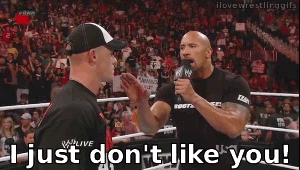 Another great thing about the ribbon is that you can customize it, resize it and even hide it. Heck, you don't even have to use it to find your toolpaths.
For people who are accustomed to right clicking on the Toolpath Manager, you still have that option with Mastercam 2020. On the Toolpath Manager, you can right click on it to display all your toolpaths.
On the Graphics Window, the Selection and Quick Mask bars are translucent until you hover over them with your cursor. This makes changing the color or texture of your part much more convenient, by having this feature at the top of the window, instead of scrolling all the way to the bottom of the window in X9.
"Why Change? My Software Has Been Working Fine For Years."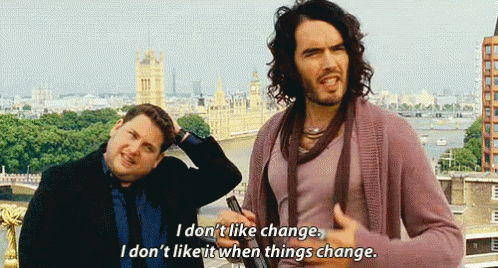 Change can be unsettling but it can be a good thing. You will realize how much easier the interface in the new Mastercam versions is to navigate and how much more efficient it is. Don't fret about upgrading because, in the end, the advanced features in the newer versions of Mastercam outweigh its divergent visage. "The interface is inconsequential," continued Stauffer. "The features in Mastercam 2020 are just better. You have more toolpaths, and these toolpaths are faster and smarter." 
If you want to explore the new Mastercam interface, without making the full commitment, you can download the Mastercam 2020 Home Learning Edition for FREE by creating a Free or Pro account on our Mastercam online training resource Streamingteacher. Streamingteacher has videos that show you how to use the newer interface, shortcuts that you can take advantage of, presentations, projects and training for all supported versions of Mastercam.
Follow MCAM Northwest!
Facebook: @MCAMNorthwest
LinkedIn: mcam-northwest
Twitter: @MCAM_NW
YouTube: The MCAM Northwest
To view and register for upcoming MCAM Northwest events, visit our Events page.