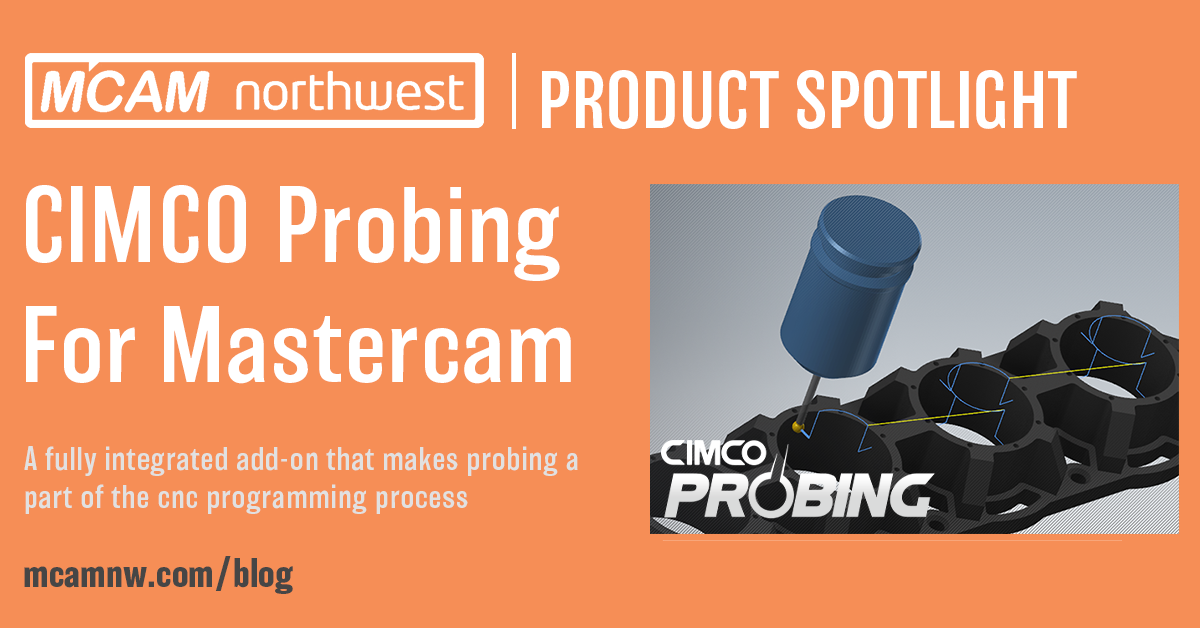 Product Spotlight: CIMCO Probing
Don't waste another day making manual adjustments! Program your machining probe as easily as programming toolpaths with this fully-integrated probing add-on for Mastercam by CIMCO.
By Callie Morgan
August 31st, 2020, 8:15 AM
A common machining tragedy is part material shifting in a machine, causing parts to be machined incorrectly. This leads to either reworking or scrapping parts, prompting overtime work and delivery delays. 
To avoid part quality issues caused by material misalignment, CNC probing tools can be used to check if the material is correctly positioned on the machine bed, or align the program to the part by adjusting the machine's Work Offset (and therefore the program's origin) to the datums of a cast part. Probing software provides live data on the actual position of the material on the machine bed and adjusts the machine accordingly to compensate for misalignment. 
Using probing tools can eliminate setup time, reduce cost, and increase part quality and profits. Even though machine probes are great for a shop's bottom line, they are often underused. Since a probe is often programmed manually at the controller, in a completely different environment from a part, programming probes tends to be a pesky process. 
Rather than using two different methods to program a single part, you can use a more streamlined solution for probe programming: CIMCO Probing for Mastercam.
CIMCO flattens the learning curve and inconveniences associated with external probing software by fully integrating their software with the Mastercam interface and making their software customizable to any type of probe.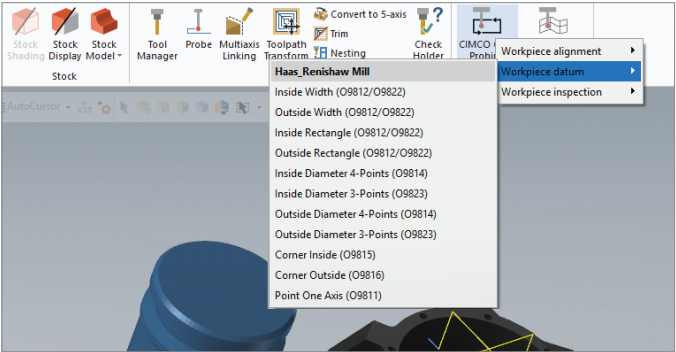 CIMCO Probing has a lower price point than competing probing software and has the navigation advantages of Mastercam's clean, ribbon interface. Since CIMCO Probing is embedded within the Mastercam programming process, you can run Verify, Backplot and Machine Simulation on the probe. This will assure your probe doesn't get damaged by detecting and avoiding possible collision points before machining.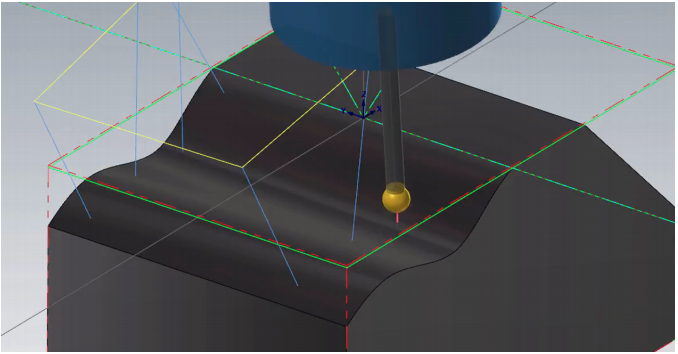 While machining, CIMCO Probing can be used for in-process checking for positioning irregularities, with logic to adjust. The software can even stop your machine if the part is measured out of tolerance. 
The add-on has a list of predefined Probe Cycles to handle most measurement needs, with the ability to customize parameters. For added convenience, CIMCO Probing can also automatically fill in parameter values based on the geometry of your stock.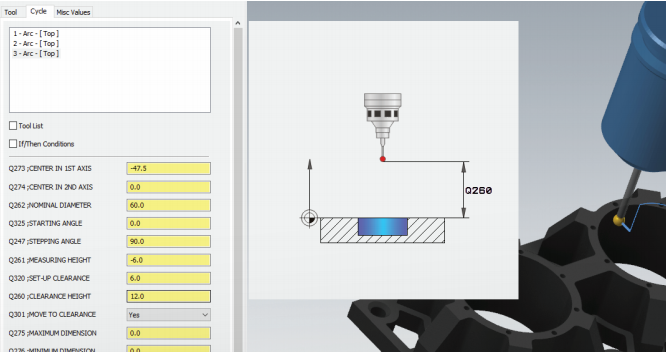 Post-machining, CIMCO probing can measure the part on the machine to confirm its dimensions are correct before the part is unclamped from the machine.
There is one thing to keep in mind about this software: Since the CIMCO Probing add-on is integrated with the CNC programming process, some modifications will need to be made to your post processor. Contact our Sales department sales@mcamnw.com for more information. 
If you have probes installed on your machines, but want to do more, CIMCO Probing is an easy and cost-effective solution to help you take full advantage of your machine's capabilities. To learn more about CIMCO Probing, check out our CIMCO products page!
Follow MCAM Northwest!
Facebook: @MCAMNorthwest
LinkedIn: mcam-northwest
Twitter: @MCAM_NW
YouTube: The MCAM Northwest
To view and register for upcoming MCAM Northwest Mastercam webinars, visit our Events page.