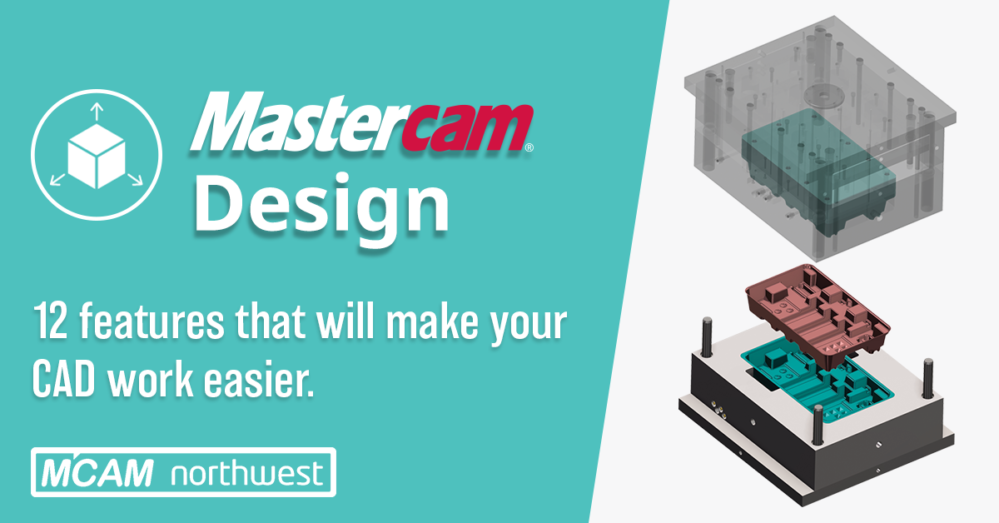 Spotlight: Mastercam Design
We explore 12 Mastercam features that will make your CAD work easier.
By Callie Morgan
Tuesday, September 26th, 11:48 AM PDT
Mastercam Design is a computer-aided design (CAD) product that simplifies the creation of simple 2D and 3D wireframes to the most complex Solid Models, Surface Models or Meshes with a wide range of intuitive design tools. Design is the foundation to all Mastercam CAM products and is therefore included with your CAM purchase. It can be purchased separately as a stand-alone CAD system.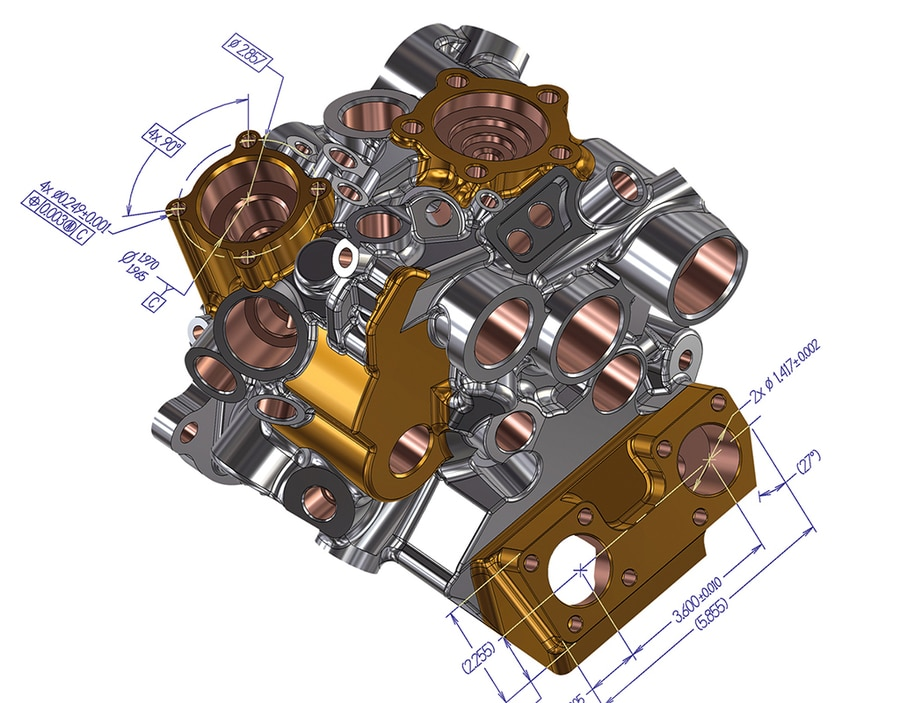 Mastercam 2024 added a variety of enhancements to Design. We cover 12 features of Mastercam Design that will make your CAD work easier and more efficient.
Integrated CAD/CAM System
With Mastercam having both CAM and CAD capabilities, going from designing to programming is seamless. When you import your CAD file from Design and open the file in the CAM side, it will retain all of its original data. Also, when design changes are needed on a part, switching back to the CAD side and making adjustments is easy.
Solid Disassembly
Solid Disassemble is essential for working with imported models that have complex assemblies.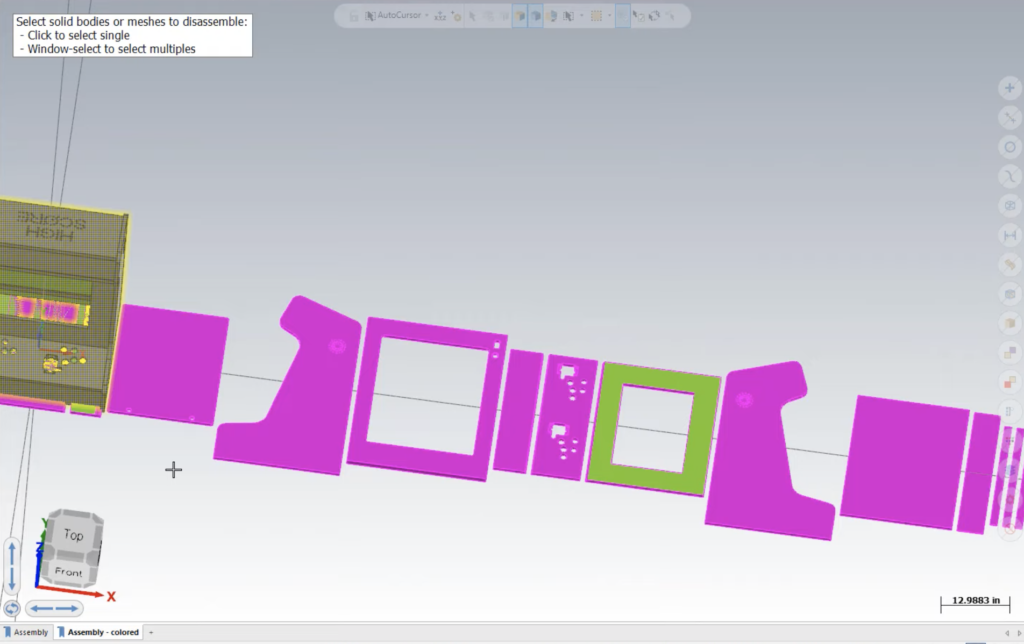 This function automatically breaks down the model into machinable components that can be adjusted and machined piece-by-piece. In Mastercam 2024, you can control which side of a disassembled piece of an assembly is face-down, which is helpful when working with laminated material. Mastercam gives you the option to use the color of a face to orient disassembled bodies for increased control. 
Notes
Making notes is a more flexible way to add text and engraving to your geometry. Mastercam automatically updates when a note is edited.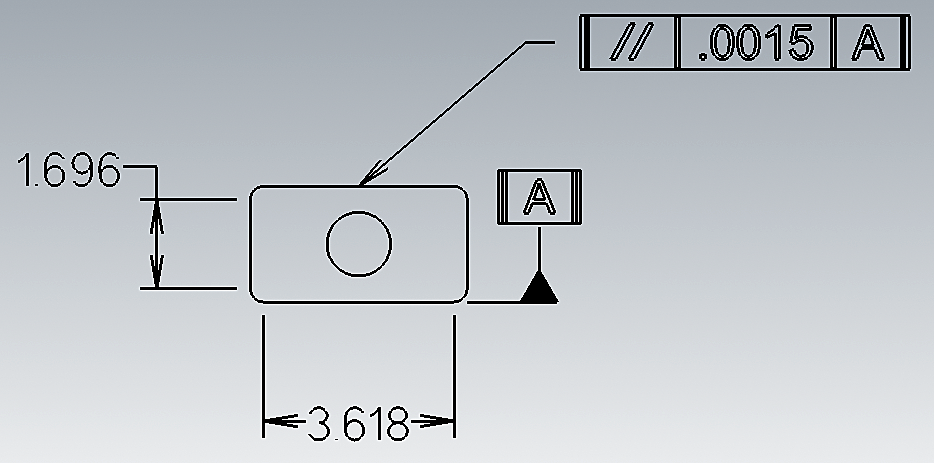 When the geometry moves, the text moves with it. This eliminates the need to define the text as a fixed geometry. The function panel has a Create Geometry option, which provides an option for quickly creating geometry when needed.
GD&T Library
The GD&T library for Mastercam by Verisurf is designed for annotating documents using the standard icons of the Y14.5 specification, which is the character style found on blueprints and digital models. You can download the GD&T library here. We have written a knowledge base article all about the setup and usage of this feature that you can access here.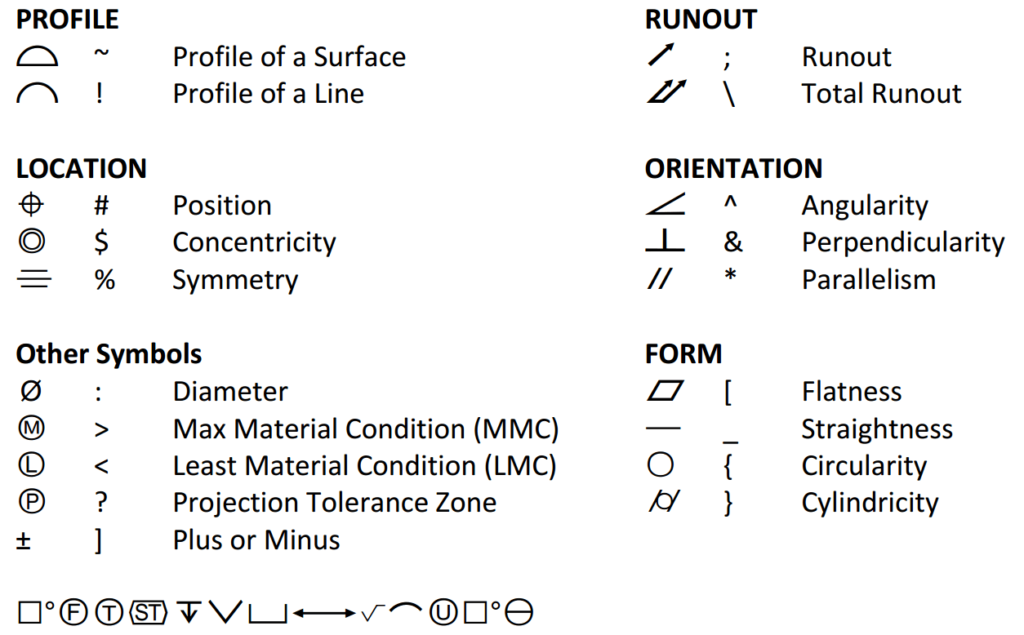 Mesh Editing
Meshes imported from CMM scan data are often not refined. Mastercam Design allows you to edit any imported Mesh file type. With this feature, programmers can fix imperfections in the mesh to create contiguous surfaces, reduce unnecessary details that inflate the file size, and refine any other details to make for smooth toolpath creation.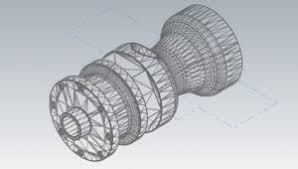 Design contains robust mesh editing tools for 3D printing and subtractive machining applications. Mastercam also has the ability to convert a solid into a mesh format automatically when saving as a .stl, .3mf, or .amf format to seamlessly transition working from Mastercam to working in a 3D slicer program.
Print to PDF
In Mastercam Design, you can export your model straight to 2D and 3D PDFs.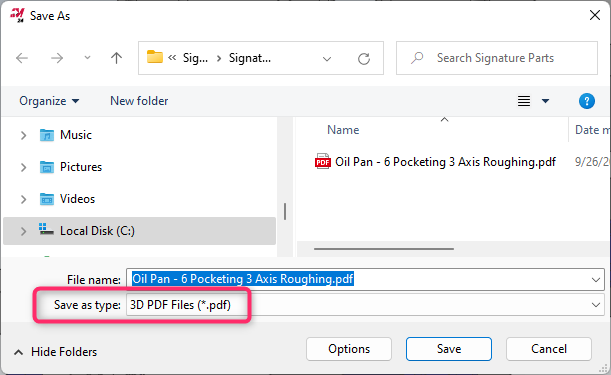 3D PDFs are like regular PDF files but with tools to view your 3D model, plus its toolpaths and planes.
NURBS Surface Modeling
Surface models are 2D pieces of geometry, controlled by wireframe, that serve as a boundary for a 3D shape. Mastercam Design uses Non-Uniform Rational B-Splines (NURBS) based-modeling for surfaces. NURBS are built by points connected by curved lines whereas polygon meshes are built with thousands to millions of small triangles. Since NURBS models are defined by curves and points, the smooth shape stays intact when scaling up or scaling down the size of the model, leading to higher surface quality.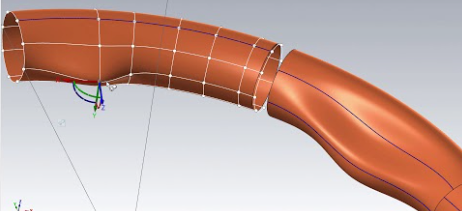 Mastercam Design hosts a wide variety of surface modeling tools for repair and for creating clearance geometry.
If you don't have a license for Mastercam Mill 3D, surface modeling in Mastercam Design gives you access to 3D High-Speed Toolpaths for a single surface. Overflow UV projects a single surface onto a multi-surface 3D part to make clean U and V curves. This tool is also great for editing 5-axis flowline toolpaths.
Solid Modeling
Mastercam Design offers a large array of tools for direct solid modeling (geometry-based) and parametric (feature-based) modeling.
Holemaking is more customizable with edge treatment options introduced in Mastercam 2024. The Top Edge Treatment option gives you the option to give the hole a chamfer or fillet and customize the diameter, distance, and angle of a chamfer. There are also top and bottom edge treatment to specify the top and the bottom of a hole, making this a useful setting when importing models from outside sources. To see enhancements to Solid Hole in Mastercam 2024, jump to 1:01:43 in our Mastercam 2024 New Feature Breakdown Part 2 webinar recording.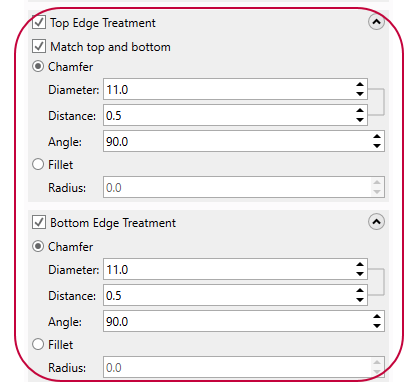 Dimension Tools
The Smart Dimension Tool automatically toggles between dimension types Vertical, Horizontal, etc. based on your geometry selection. It also provides dimension editing, which makes adding dimensions a snap. In Mastercam 2024, you can add dimensions with a double click. 

Raster to Vector
You can easily create wireframe geometry from imported high quality bitmap or vector image files in Mastercam.
Raster to Vector is a standard function included in Mastercam Design for engraving logos or any custom artwork onto parts. You have a variety of adjustment options available to make a more clean wireframe from the imported image. Such as resolution Dots Per Inch (DPI) adjustment, customization for the outlines, and spline parameters settings.
Support for a Variety of CAD File Types
To make it even easier to do CAD work in Mastercam, there is a huge library of CAD translators to import many different types of CAD files from other systems that are included with Mastercam Design. The only optional translators are CATIA, Unigraphics NX, ProE/Creo.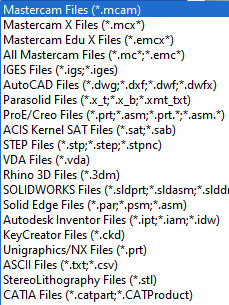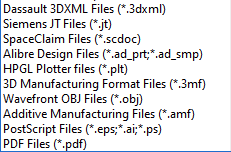 Mastercam Design contains powerful CAD tools for a variety of 2D and 3D design work.  Design unifies your CAD and CAM programming into a single environment when using Mastercam CAM products, making the process of going back to make adjustments to a part file a quick and simple process. Mastercam Design is included with any Mastercam CAM purchase and as a standalone product. If you are interested in adding this powerful CAD platform, even if you are using a different CAM system, contact our Sales Team today!
Follow MCAM Northwest!
Facebook: @MCAMNorthwest
LinkedIn: mcam-northwest
Twitter: @MCAM_NW
YouTube: The MCAM Northwest
Instagram: mcamnorthwest
To view and register for upcoming MCAM Northwest Mastercam webinars, visit our Events page.