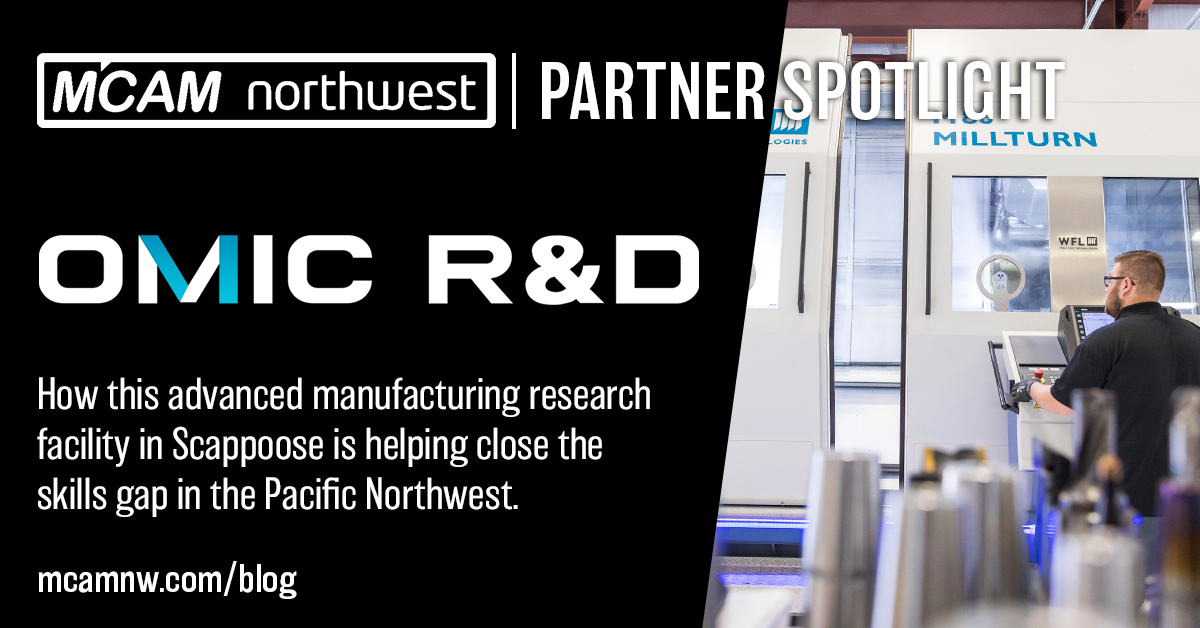 Spotlight: OMIC
This advanced manufacturing research facility is taking a unique approach to shrinking the manufacturing job skills shortage in the Pacific Northwest.
By Callie Morgan
Monday, October 1st, 2022, 8:00 AM PDT
October is Manufacturing Month. A time where we celebrate and educate our communities about the importance of the manufacturing industry and inspire the people who will help shape its future. 

The thing that is always at the top of shop owners' minds is the manufacturing skills gap— the prediction that millions of manufacturing jobs will remain unfilled by 2030, due to widespread misconceptions about working in the industry. One of the organizations taking a more unique approach to closing the skills gap is an advanced manufacturing research facility in Scappoose, Oregon, the Oregon Manufacturing Innovation Center (OMIC). 
The R&D center has world class machines like 5-axis CNC machines, advanced microscopy capabilities, robotics, additive manufacturing (like 3D printing with metal), and world-class metal testing facilities. OMIC R&D has 42 industry, suppliers and educational partners including Mastercam, Sandvik Cormorant, Boeing, Daimler, Oregon Tool, and three university partners including Oregon State University, Oregon Institute of Technology and Portland State University. OMIC R&D is a research facility designed to help our partners find the best practices in an ever-changing technology landscape.
Aside from their research and testing the limits of state-of-the-art machines, one lesser-known part of OMIC's mission is to improve manufacturing job skills education in underserved communities in Oregon. Grant Kirby, the Workforce Development Manager at OMIC, finds areas where manufacturing job skills and knowledge are lacking in communities and finds ways that OMIC can facilitate changes. 
"We are focused on finding ways to supplement existing workforce development programs in colleges, universities and apprenticeship programs so that we can help real people get real living wage jobs in our region," said Kirby.

Instead of telling people that they need to leave their communities to find good manufacturing jobs, OMIC wants to take a different approach.

"What we really need to do is look at the whole community and say, 'How do we improve the human capital in this area to attract industry?' Rather than going to industry and saying, 'Which jobs do you need?'" explained Kirby. 
The end-all goal is to find and gather the resources needed to build manufacturing clusters in Oregon, to make good living wage jobs available to rural communities and close supply chain access for manufacturers.
OMIC's approach to making manufacturing clusters is to be in close communication with manufacturers, high schools and higher education to give them what they need—whether that be classes or connecting them to resources. For example, OMIC is using their Department of Education grant to install CNC machines for Columbia County high schools. Then, they will work closely with the teachers to develop Virtual Reality training for using those new machines.

One of the upskilling opportunities is to help incumbent workers to get a broader exposure to new manufacturing technologies than they get in on-the-job training. Companies have little time to take valuable staff offline for career development training they are not sure to need immediately. OMIC's OMIC Academy (OA) can help by providing them with cutting-edge training via video or virtual reality. Point training on specific machines or software is handled well in the physical manufacturing setting. OA look for ways to augment those in-house trainings by supplying up-skilling opportunities as needed.

Although they do not consider themselves a training venue, OMIC facilitates workshop classes three different types of workers: Incumbent workers currently working in the industry who need re-skilling, high school students who want entry level jobs, and working adults wanting to change to a manufacturing career.

"We have held some classes, usually they are workshop-style classes where industry people come in and give their best known practices on things, said Kirby. "But we're not a training venue. What we're trying to do is help our industry partners help train their workforce."

OMIC does not wish to compete with community colleges, training facilities or universities—they want to work with educators to improve the quality of advanced manufacturing education. OMIC's Portland Community College (PCC) Training Center helps tackle issues facing manufacturers by providing people an avenue to learn advanced manufacturing skills through apprenticeship programs, associates degree programs and certifications.

"We don't want to be in the training business," explains Kirby. "What we want to do is find out where the potholes are in that [education] pathway, and apply ourselves there to augment and supplement what's already out there."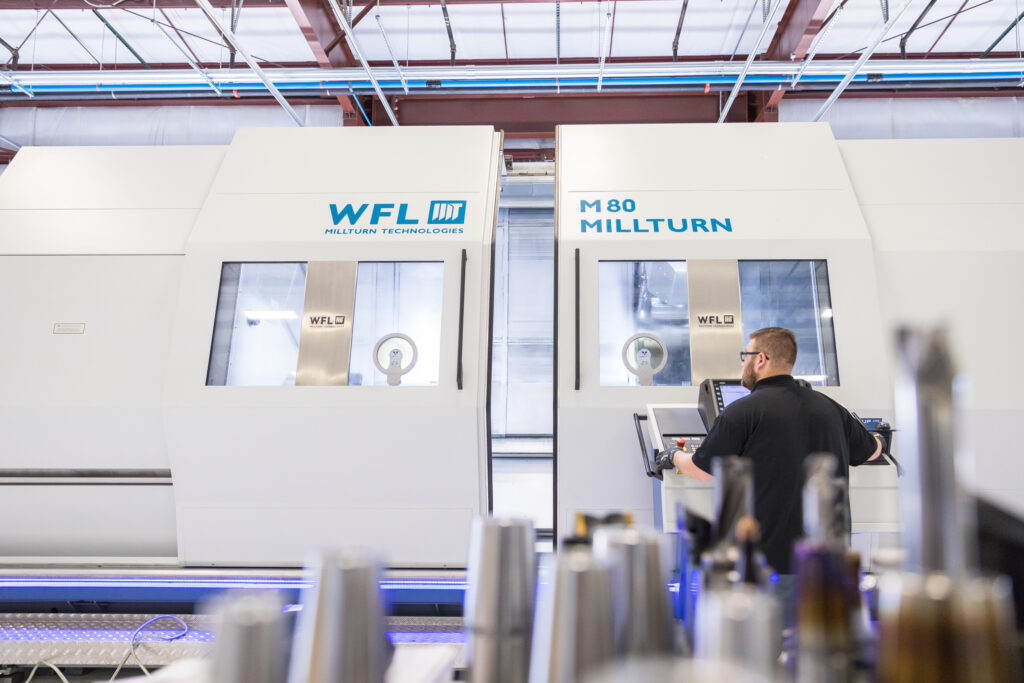 OMIC R&D is researching ways to improve the future of advanced manufacturing through any means necessary. Although improving manufacturing involves using the latest and greatest technologies—the largest part is and finding well-trained and enthusiastic workers ready to use those technologies. OMIC's efforts to facilitate the improvement of advanced manufacturing education provide a great leap forward in making Oregon's workforce resilient and attractive to new industries long-term.
Follow OMIC R&D!
Website: https://www.omic.us/
Facebook: @OMICRandD
Linkedin: omic-r-d
Twitter: @OregonR_D
YouTube: OMIC R&D
Follow MCAM Northwest!
Facebook: @MCAMNorthwest
LinkedIn: mcam-northwest
Twitter: @MCAM_NW
YouTube: The MCAM Northwest
To view and register for upcoming MCAM Northwest Mastercam webinars, visit our Events page.