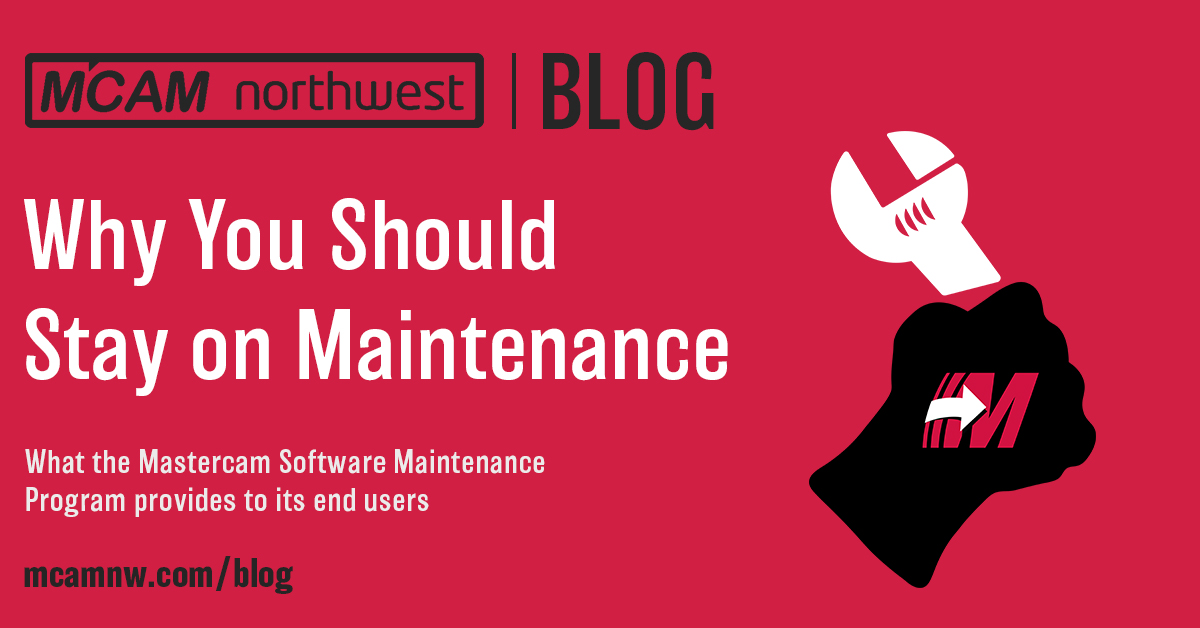 Why Maintenance?
If you're asking yourself, "Why should I stay on maintenance?", here's how you can explore that question.
By Callie Morgan
8:00 am, October 1st, 2020
Choosing and purchasing software for your CNC machines is a huge investment. Being the #1 most widely used CAM software in the world, Mastercam is an excellent choice. At MCAM Northwest, we aim to educate our customers on how to get the most out of their manufacturing software investment.  
One of the most key components to getting the most out of your Mastercam purchase is signing up for their Software Maintenance Program. Perks of this program include no additional cost for major software releases, priority access to technical support, access to the Mastercam Tech Exchange, CAD translators, webinars and beta testing for features before they are released to the general public. 
Although these are all sweet perks, the bottom line is that being on Maintenance gives you a great return on investment because it assures that you have access to the most current, efficient and sophisticated programming features and toolpaths available.
Instead of reading a list of all the percentages about estimated programming time and cost savings that come with modern toolpaths and features, there is a much more interactive resource out there to figure out the benefits of staying on maintenance. 
If you're asking yourself, "Should I stay on maintenance?", you can peruse the information on the enhancements added to the current Mastercam release on whatsnew.mastercam.com to help you make that decision.
What is whatsnew.mastercam.com?
Anybody wanting to learn more about what new features the Software Maintenance Program provides to its end users should visit whatsnew.mastercam.com. It's a quick and easy way to see what's been added to the full Mastercam product suite over the last few years.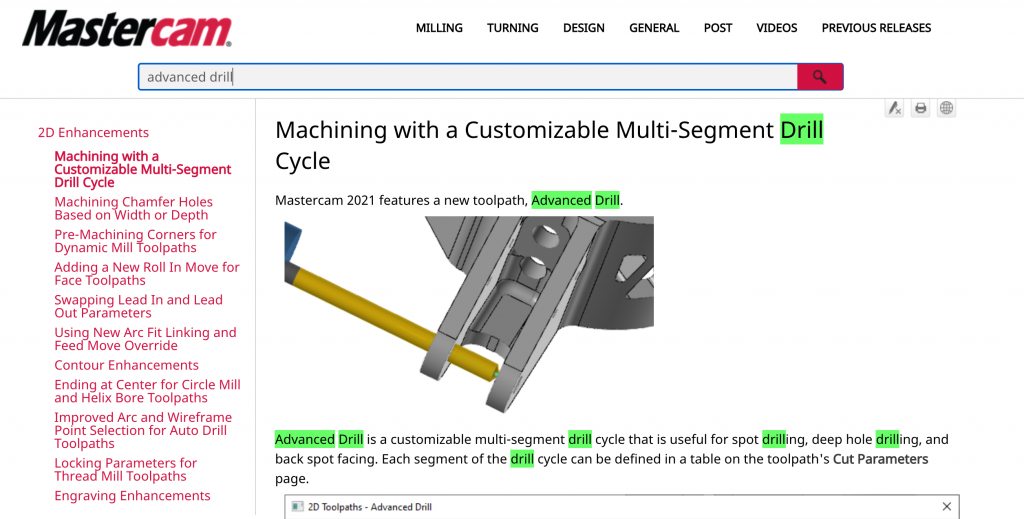 You can search for a specific feature in the search bar or look through the pull-down menus under each machining category to look for their corresponding features. If you aren't using the most current version of Mastercam, you can visit the "Previous Releases" tab to view the features introduced with each Mastercam version up to the last two versions.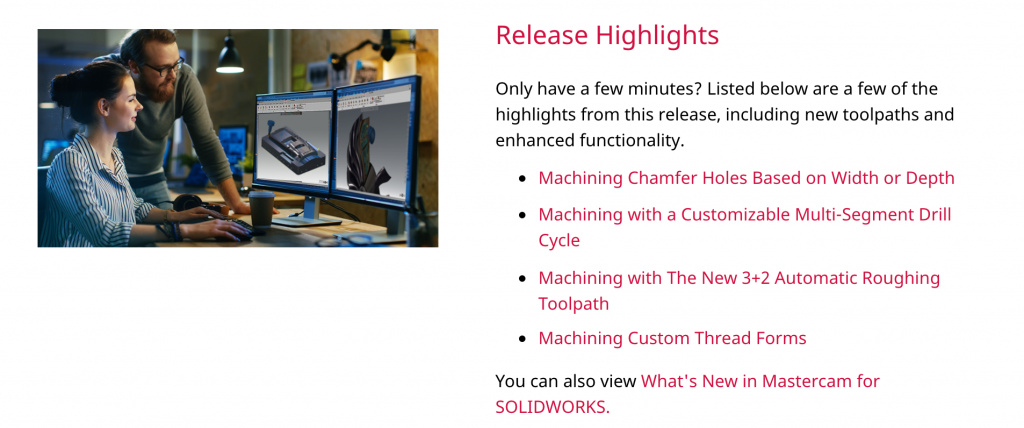 Alternatively, you can get a summary of the key enhancements in the latest Mastercam version by visiting the "Release Highlights" section on the Home page.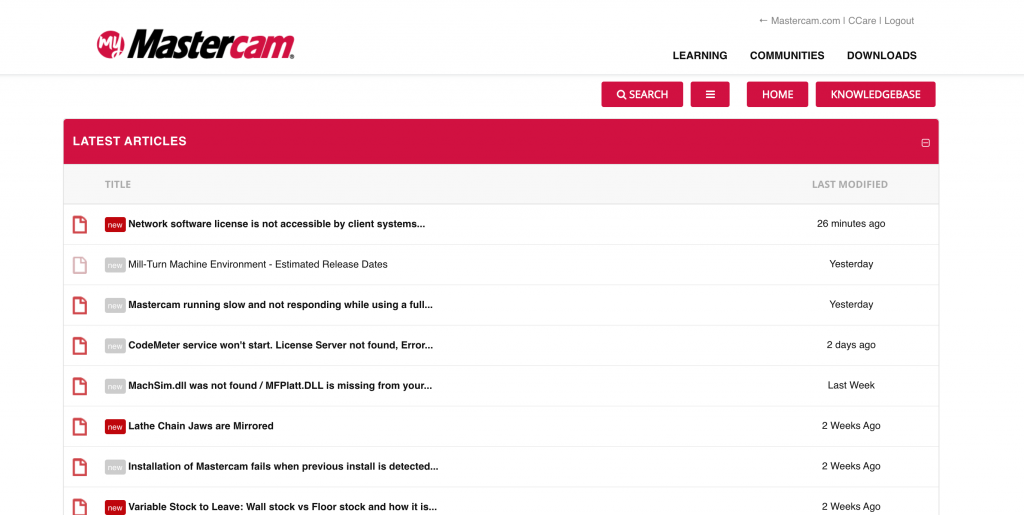 Some other links on this webpage include access to the Knowledgebase for tips and tricks for common workarounds and the "What's New" videos that showcase the new features.
If you want to explore the benefits of the Mastercam Software Maintenance Program with more guidance, please contact our Sales team at sales@mcamnw.com.