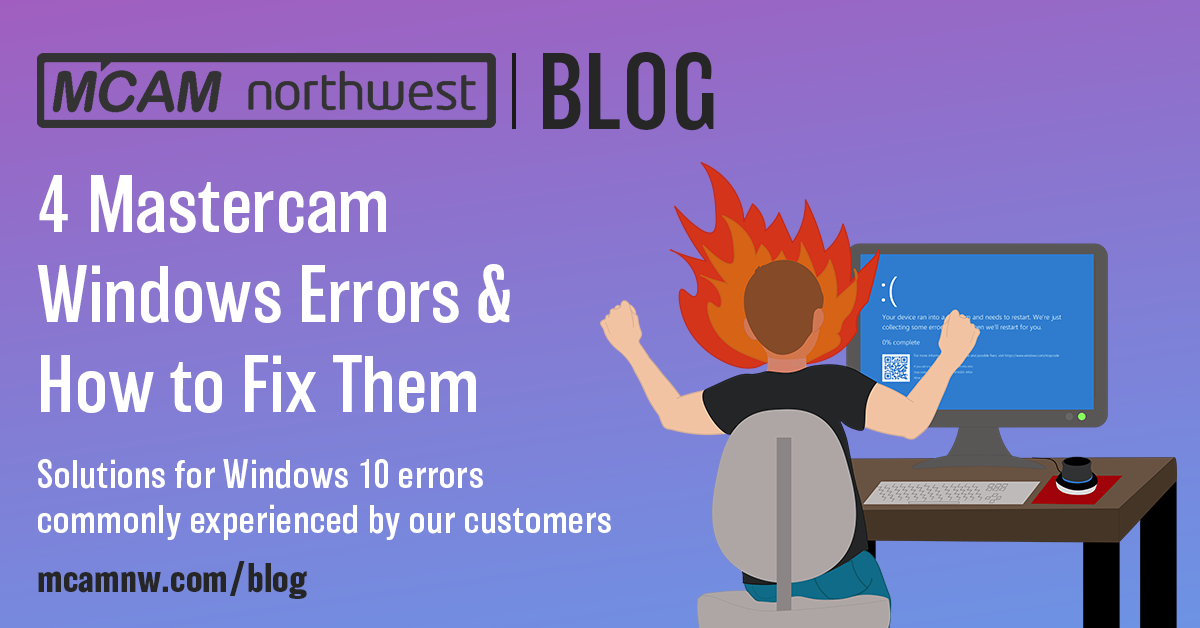 4 Mastercam Windows 10 Errors
Our Support Specialist Jim Varco is back by popular demand to walk us through solutions to Microsoft Windows 10 errors that our Mastercam customers have recently come across.
By Callie Morgan and Jim Varco
Tuesday, November 30th, 2021, 9:00 AM PST
Updated on Wednesday, February 22nd, 2023, 4:40 PM PST
Identify your Windows version
First things first, when you are experiencing issues with Windows and Mastercam, check the version of Windows you are using to make sure it's compatible with the version of Mastercam you are running. It's important to know the exact version of Windows that your system is running to diagnose Windows compatibility issues.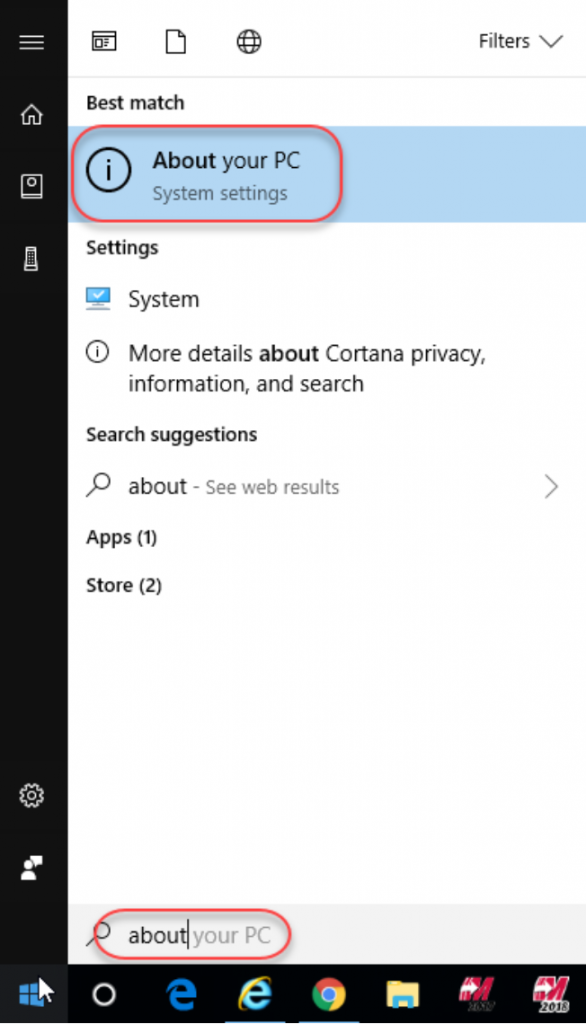 To check which version of Windows you are running, visit the Start menu search box and type "About your PC".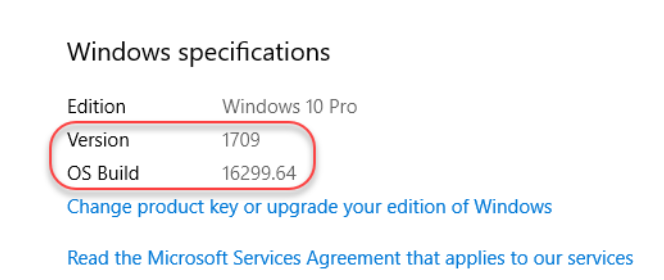 As a refresher, only 64-bit Windows 10 supports Mastercam 2022 and 2023. Mastercam 2021 was the last version to be supported by Windows 7. The makers of Mastercam, CNC Software, Inc., recommend running Windows 10 version 1903 or later, due to issues with earlier Windows versions. You can find a full systems requirements page for the most current version of Mastercam here. 
Note: Mastercam 2022 is compatible with Windows 11, which was released on October 5th, 2021. Mastercam errors associated with Windows 11 were not well-documented at the time we published this article. If you are looking for Windows 11 specific-issues for Mastercam, those will be featured in a future blog.
1. Installation of Mastercam fails when previously installed version is detected
Issue
When attempting to install Mastercam, a previously installed version of Mastercam is detected, even after it was successfully uninstalled on Windows 10. The dialog box that appears says "Setup.exe: Cannot load". Also, if you try to uninstall the previous version using the Repair or Uninstall tool, it will show "Uninstall Failed".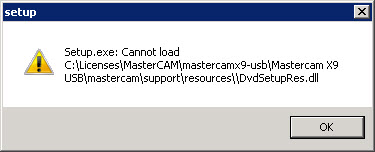 Cause
The key from a previously installed Mastercam version still exists in the system registry. Here are the steps to resolve this issue from the Knowledge Base post about this issue:

Open the registry editor.

Go to: HKEY_LOCAL_MACHINE\SOFTWARE\Microsoft\Windows\CurrentVersion\Uninstall

Right-click on the Uninstall folder and select: Find…

In the Find what field, paste the GUID that you copied from the list below.

Click Find Next. When the key is found, the folder name will be the same as the GUID from the list below.

Right-click the GUID folder, choose Delete, and confirm the deletion.

Go to: HKEY_LOCAL_MACHINE\SOFTWARE\Wow6432Node\Microsoft\Windows\CurrentVersion\Uninstall

Right-click the folder with the name of the product you are trying to install, choose Delete, and confirm the deletion.


Re-run the installation. No previous installation should be detected.

 
2. Windows 10 update causing a blue screen during Mastercam startup 
Issue
When launching Mastercam, Windows will display a blue screen with the error code APC_INDEX_MISMATCH for win32kfull.sys.


Cause
The Windows 10 March 2021 cumulative update is causing blue screens with certain printer drivers, mainly the ones for Kyocera and Ricoh printers. The two updates that are known causes of this issue are KB5000802 and KB5000808.
Currently, the only solution is to go into your Update History and uninstall these two updates from the system. To resolve this, click the gear icon in the start menu then go to "Update & Security". Select "Windows Update" from the left hand column, then View Update History. From the list, uninstall KB5000802 and KB5000808. For more details, view the post for this issue on Knowledge Base.
3. Mastercam fails to load past startup tasks
Issue
All versions of Mastercam fail to load successfully and stop at the "Beginning startup tasks" phase of the splash screen.
Cause
A recent update to the cybersecurity software Bitdefender flags some Mastercam licensing files as threats. Due to this, Mastercam is unable to load a license. First, find out if you have Bitdefender by accessing the Add or Remove Programs within the Windows Control Panel.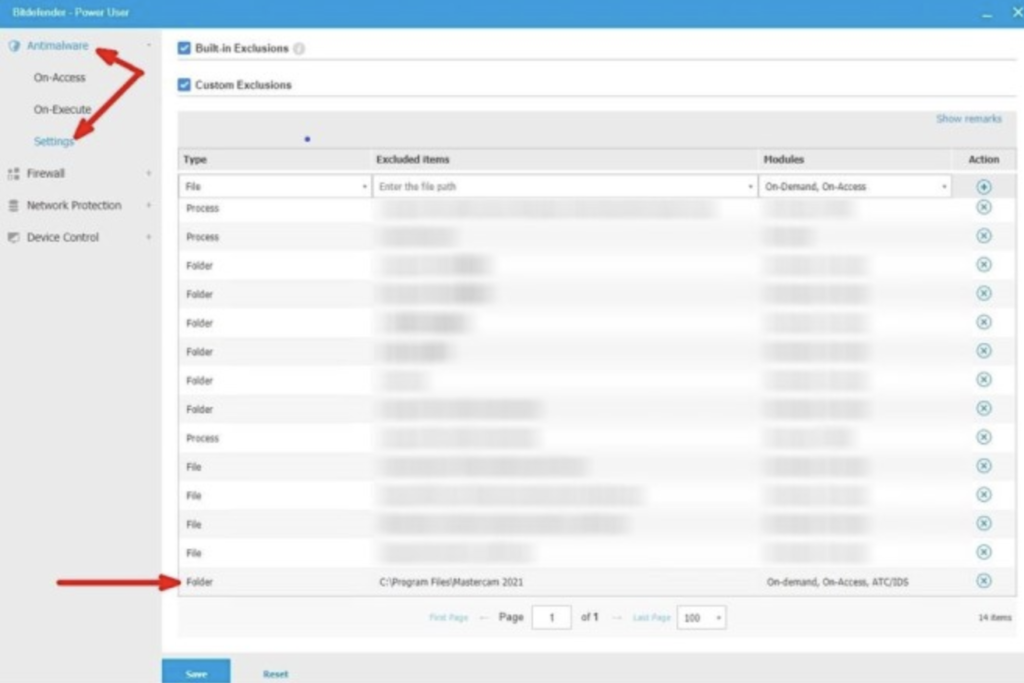 There are actually three solutions for this issue. 1) In the Advanced Threat Control, add an exclusion for the Mastercam installation directory. This must be done for each version of Mastercam that is running on the system.
Or 2) if you are using Bitdefender GravityZone, which uses a cloud-based tool, here are the steps to add a folder to the exclusion list.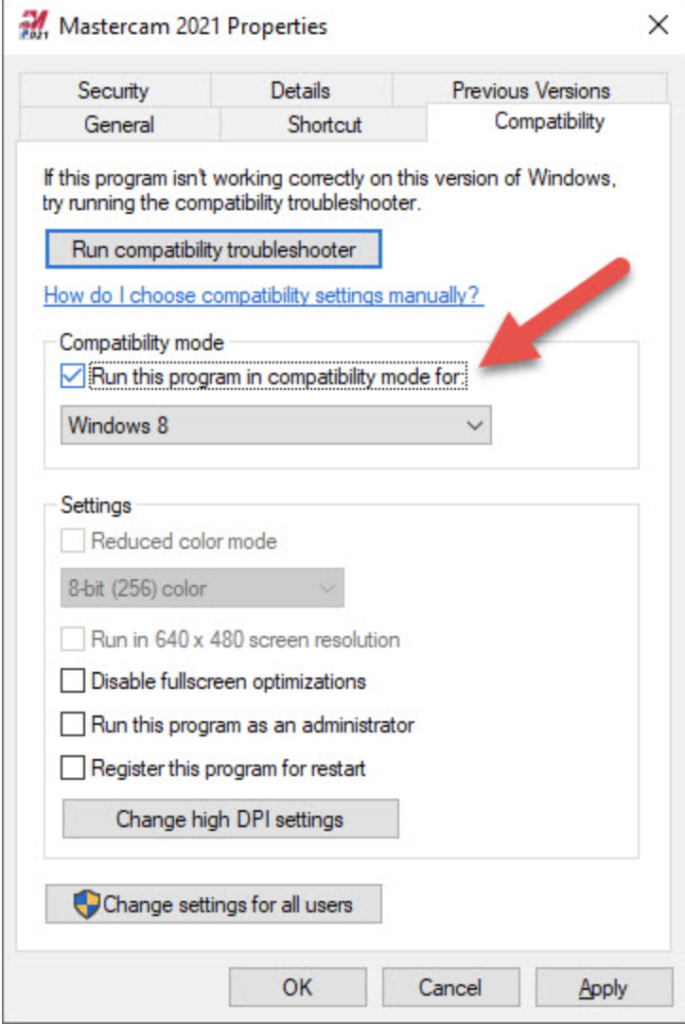 3) If adding an exclusion doesn't work, have Mastercam run in Windows 8 compatibility mode. Right-Click on the Mastercam shortcut and go to the "Compatibility" tab. Check the box for "Run this program in compatibility mode for" and then select "Windows 8" from the dropdown. The steps for solving this issue are described in more detail in this Mastercam Knowledge Base article.
4. Mastercam crashes immediately after loading
Issue
When starting various versions of Mastercam, the splash screen appears and gets through all steps, but when Mastercam loads it crashes immediately, producing the crash report dialogue.
Cause
This is caused by installing the KB4560960 Windows 10 Update. To resolve this issue, scroll back up to the steps in #2 to find the KB4560960 in your Update History and uninstall it. For more details on how to resolve this issue, refer to the Knowledge Base post for this issue.
If you can't find your solution here, visit our previous blog "3 Mastercam Windows Errors and How to Fix Them" for solutions involving Windows 10 Version 1709 (Fall Creators Update), Windows 7 security update KB4055532, Windows 10, Version 2004 or the Mastercam Knowledge Base. The Mastercam Knowledge Base is an incredible resource for troubleshooting Mastercam. If your issue still remains unresolved, please reach out to our support team at support@mcamnw.com or (503) 653-5332.